Wrexham members select new kits for next season
Last updated on .From the section Wrexham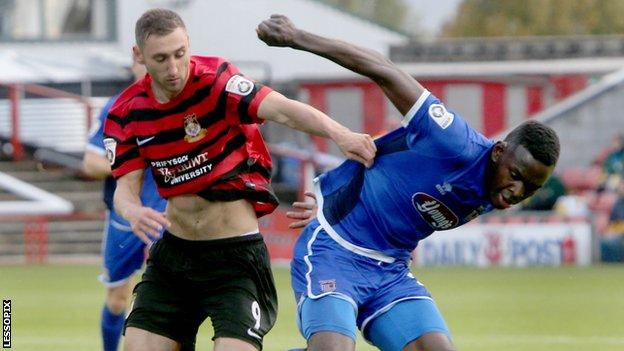 Wrexham will play in all red shirt next season following an online vote by the club's co-owners.
The Conference club asked the club's almost 4,000 co-owners to help select the kit for next season.
Over 1,200 took part in a poll which gave fans the option of an all red or a red and white striped shirt as their home strip for the 2015/2016 season.
Fans also voted in favour of a yellow change shirt rather than a blue and white stripped kit.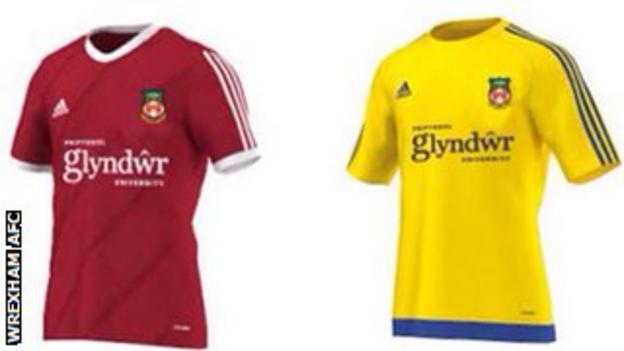 The Conference side have worn a red and black hooped shirt this season to mark the club's 150th anniversary.
Wrexham has been wholly owned by the club's supporters since a successful buy-out in December 2011.
"Fan engagement is one of our key objectives. These people own the club - 4,000 of them," chief executive Don Bircham said.
"The major football decisions have to be made by the football board and I think everybody understands that's a professional approach to running a football board.
"But where we can involve the fans we do so."