Millwall manager Ian Holloway wants 'respect' for fans from police
Last updated on .From the section Football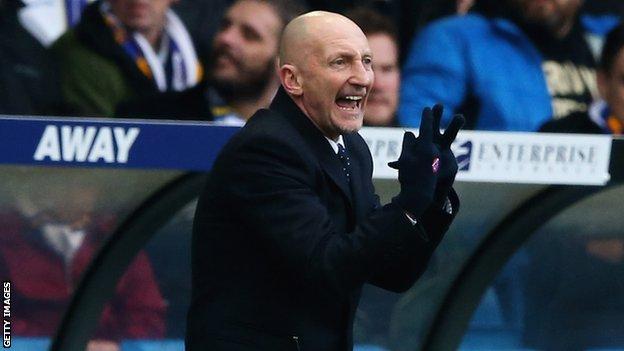 Ian Holloway criticised West Yorkshire Police's continued ticket restrictions on Millwall supporters after his side's Championship defeat at Leeds.
The fans were forced to exchange vouchers for tickets at Woolley Edge services 15 miles from Elland Road.
"Can't they police a Saturday match? We should be shown the utmost respect like everybody else," said Holloway.
"If I thought they (our fans) were a risk I wouldn't be saying all this. I am proud of them."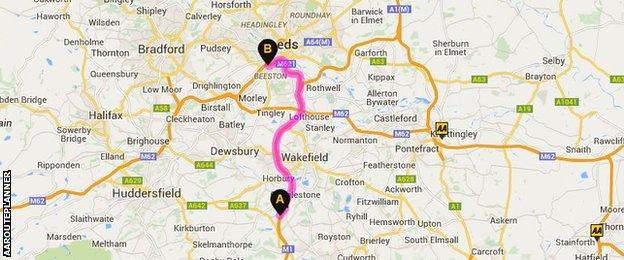 Only 200 Millwall fans made the trip to West Yorkshire, who had to report to the service station on the M1 motorway, as they collected their match tickets on the way to the ground.
Holloway feels disrespected by the police force, with his side remaining in the relegation zone after a 1-0 loss.
"I don't understand. Are we so much worse? We are only treated like that by West Yorkshire Police. Why should they treat us any differently from everybody else?
"After all, the game has moved on and so has supporters' behaviour, so what is the issue?"