Sin bins caused confusion, claims Irish coach Tom O'Connor
Last updated on .From the section Football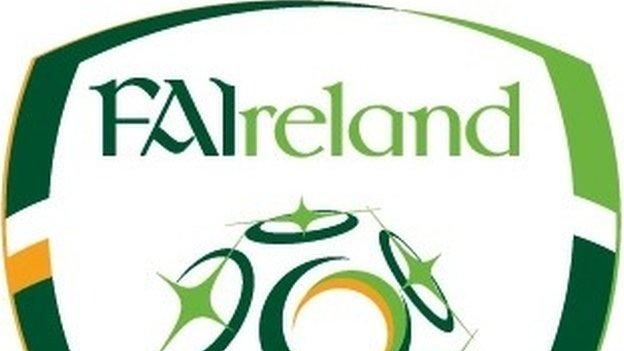 An Irish coach has warned the use of sin bins in football has the potential to cause confusion.
When keeper Mario Schragl was sin-binned for handling outside the box, Austria brought on a substitute keeper.
"At the end of the eight minutes, they kept the sub keeper on and no-one knew if it counted as a free sub or a proper one," said O'Connor.
Seven offences suitable for the sin bin
1: Unsporting behaviour
2: Dissent by word or action
3: Persistent infringements
4: Delaying restart of play
5: Not retreating the required distance at a corner kick, free-kick or throw in
6: Entering or re-entering the pitch without the referee's permission
7: Deliberately leaving the field of play without the referee's permission
Uefa are trialling the sin-bin idea at under-16s level, with any player that receives a caution for certain offences forced to leave the field for eight minutes.
"They are experimenting a bit because it is obviously something they are thinking about introducing further up the system, but it was a farcical situation," added O'Connor.
"It took about half an hour to make the substitution in the first place."
Ireland won the Development Tournament game 4-2 on penalties after the match had finished 1-1.