Mark Robson joins Aston Villa as first-team coach
Last updated on .From the section Aston Villa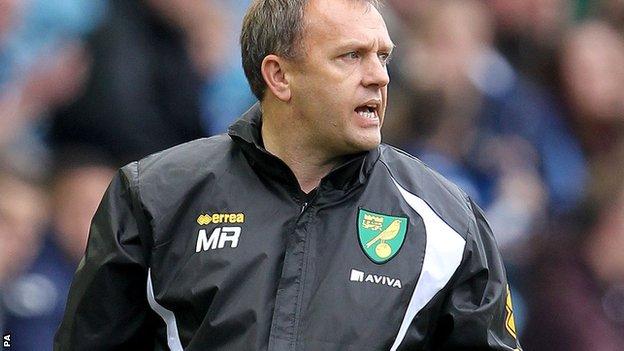 Former Barnet manager Mark Robson has joined Aston Villa as first-team coach.
"Mark came in to Tottenham a lot, I have watched him work and watched his teams play when they came to play us," said Sherwood.
"It's not the Krypton Factor. It's a gradual process, Rome wasn't built in a day and it's going to take time."
He added: "We know we're running out of time and we're aiming to get the best out of this group as soon as possible, starting Saturday (against Stoke)."
Robson, who left his role as assistant first-team coach at Norwich City in January, worked alongside Dutch legend Edgar Davids at Barnet in 2012.
"He is diligent, organised and gives me exactly what I need in the role I want him to play," said Sherwood.
"I am still giving thought to the assistant manager, whoever I bring in will be the correct one for myself and the football club. I'll make sure I'll get that one right. I would rather not jump into it. I want someone for the long-term at the club, to help me build it."
Former Tottenham, West Ham and Charlton midfielder Robson replaces Scott Marshall, who left Villa on Tuesday.
Marshall was in charge of Villa for their 2-1 FA Cup fifth-round victory against Leicester City on Sunday.
Seamus Brady also joins Villa as performance analyst.