Garth Crooks's team of the week: Courtois, Cambiasso, Coutinho

By Garth Crooks
Football Analyst
Last updated on .From the section Football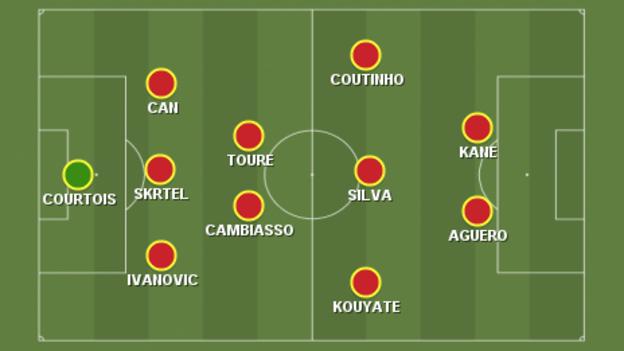 Chelsea's Premier League title lead was cut to five points on a fascinating and controversial weekend at the top.
Jose Mourinho was not best pleased that Nemanja Matic was sent off for retaliating to Ashley Barnes' challenge in the 1-1 draw with Burnley at Stamford Bridge, before second-placed Manchester City closed in by beating Newcastle 5-0.
Arsenal moved up to third as they beat Crystal Palace while Manchester United lost at Swansea, and Liverpool edged towards the top four by winning at Southampton.
Hull beat QPR in the big game at the bottom, Aston Villa remain in trouble after Tim Sherwood lost his first game in charge at home to Stoke, but Leicester gave themselves hope with a 2-2 draw at Everton.
Here's who stood out for me - it's my team of the week.
GOALKEEPER - Thibaut Courtois (Chelsea)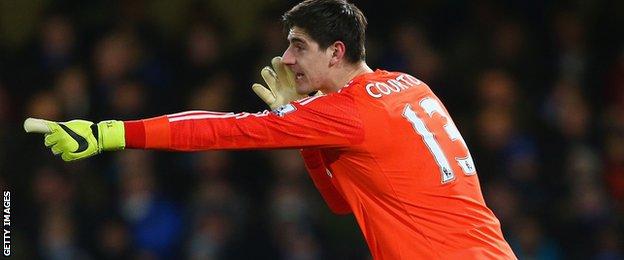 The Belgium keeper didn't have to do a great deal against a Burnley side determined to get a point. But what he did produce was of the highest order - particularly the save low to his right from Ashley Barnes. I didn't have an awful lot of sympathy for Nemanja Matic's red card until Courtois gave an intelligent analysis of the incident in his post-match interview. His eloquent interpretation left me with the distinct impression that here was a young man with real leadership qualities. This lad is the future of Chelsea.
DEFENDER - Branislav Ivanovic (Chelsea)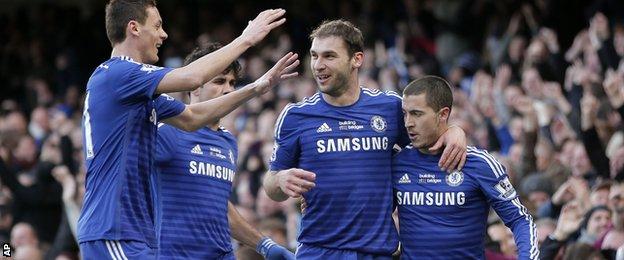 He's not only scoring goals from open play with monotonous regularity these days, he also seems to have an enormous effect on every game he plays in. Against Burnley, he was in the thick of it. Having opened the scoring for Chelsea, he should have had a penalty when Michael Kightly clearly handled in his own box. The full-back was also subjected to the dark arts when Ashley Barnes tackled him recklessly. It went unpunished by referee Martin Atkinson, who had a shocker.
DEFENDER - Martin Skrtel (Liverpool)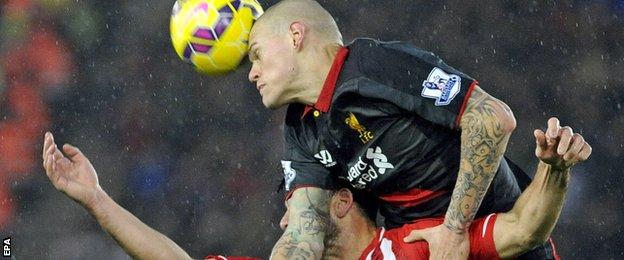 What a performance by Liverpool's Martin Skrtel in appalling conditions against Southampton at St Mary's. From the first minute, he dominated Graziano Pelle, who seem to wilt the longer the game went on. You won't see many more commanding performances than this from the Slovakia international.
DEFENDER - Emre Can (Liverpool)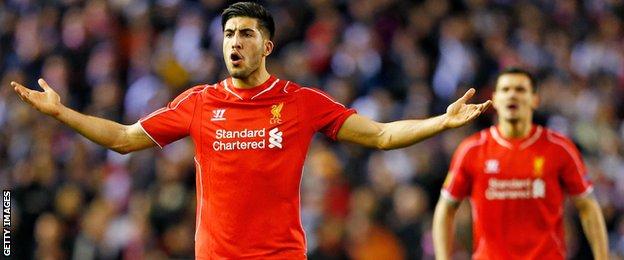 All credit to Brendan Rodgers for creating a system that doesn't just suit his players but brings the best out of them. Emre Can has fitted into the new system as well as anyone and he looked impregnable at times against a persistent Southampton.
MIDFIELDER - Yaya Toure (Manchester City)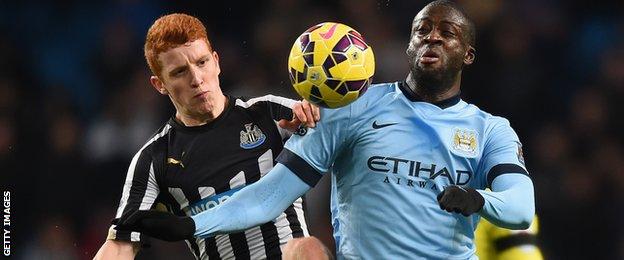 Manchester City have been rudderless without the direction of Yaya Toure. After lifting the African Cup of Nations with the Ivory Coast, he returned to his day job - winning football matches for his club. City won once in six matches without Toure, but scored three goals in the first 21 minutes against Newcastle on his return. That rather makes the case that City are far more dependent on Toure than manager Manuel Pellegrini is prepared to admit.
MIDFIELDER - Esteban Cambiasso (Leicester)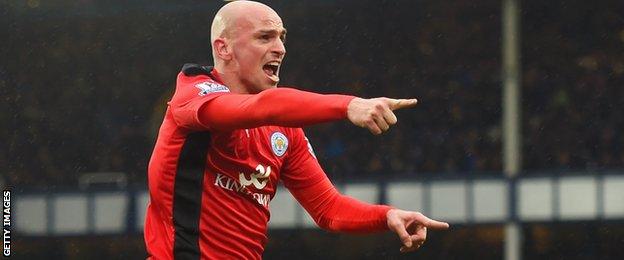 I have been a big admirer of Esteban Cambiasso for many years, particularly the season he led Inter Milan to Champions League success in 2009-10. One of the most decorated players in the game, the Argentine's performance against Everton was one of the reasons Leicester got a well-deserved point. Still a credit to the game at 34.
MIDFIELDER - Cheikhou Kouyate (West Ham)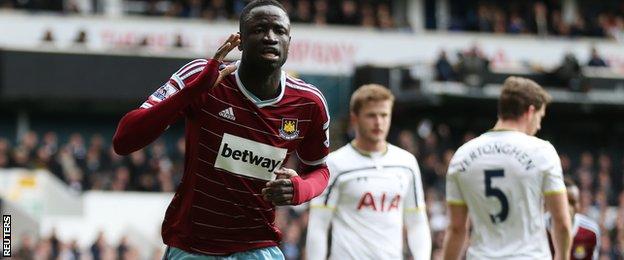 The cross was inviting but the header was just sheer class by the Senegal international. His overall performance in Sunday's 2-2 draw at Spurs was also impressive - particularly his work rate throughout this derby match.
MIDFIELDER - Philippe Coutinho (Liverpool)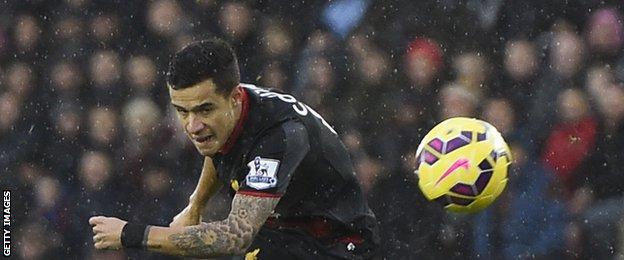 The strike from the Brazilian against Southampton was out of this world and a candidate for goal of the season if ever I saw one. What is interesting - since the departure of Luis Suarez and the reduction in Steven Gerrard's first-team appearances pending his exit - is that Philippe Coutinho is starting to look commanding in midfield. Coutinho might be the man to fill Gerrard's boots after all.
MIDFIELDER - David Silva (Manchester City)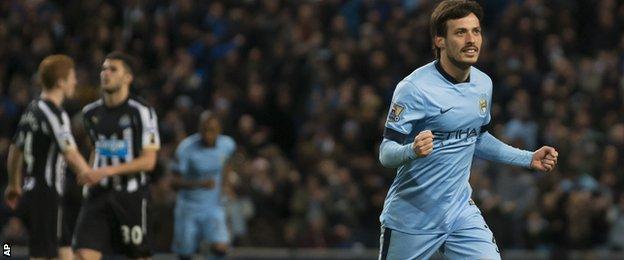 The freedom of movement enjoyed by David Silva on Saturday was partly due to Newcastle's rather inept performance but also the return of Yaya Toure. I think it's exactly six games - the number of matches for which Toure has been absent - since I have seen Silva looking so dangerous in attack. David Silva without Yaya Toure is like Eric Morecambe without Ernie Wise.
FORWARD - Harry Kane (Tottenham)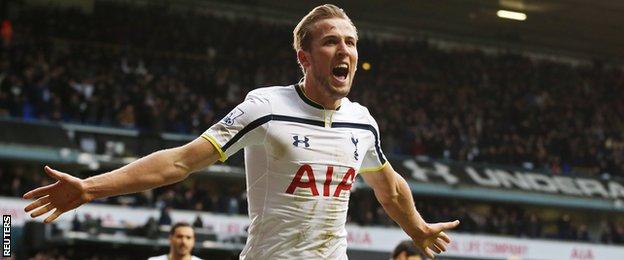 There is no doubt in my mind that Spurs were outclassed for much of the match against West Ham. They were lucky to get a point in the end, thanks to Harry Kane holding his nerve. Having been brought down in the dying minutes of the game, the young striker struck his penalty well only to draw an excellent save from Adrian. As luck would have it, the ball came straight back to Kane to grab the equaliser. That's football.
FORWARD - Sergio Aguero (Manchester City)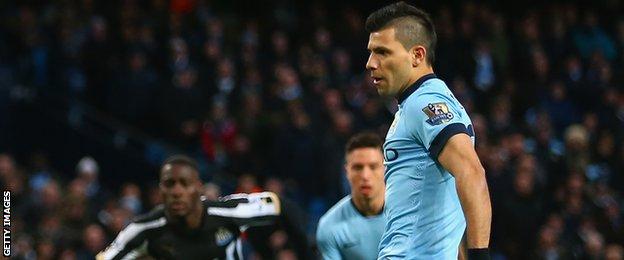 What a lovely penalty it was by the Argentine against Newcastle - and it was matched by his workrate and all-round play. When a famous sports writer refused to attach the same importance to scoring penalties as scoring goals in open play, I insisted his failure to understand the skill and nerve required to take penalties was borne out of the fact that he had never taken one. Need I say more?