Arsenal v Monaco: Pressure does not bother me - Arsene Wenger
Last updated on .From the section European Football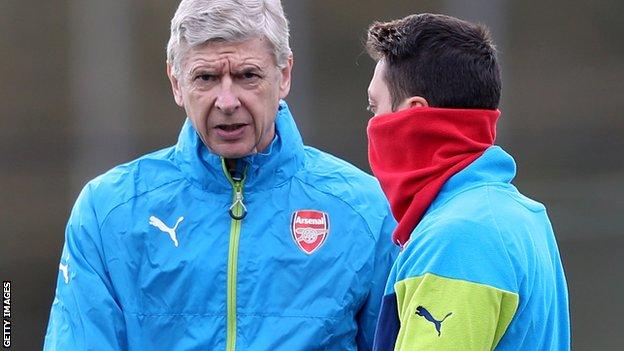 The pressure on Arsenal as favourites for their Champions League last-16 tie with Monaco is welcome, says Gunners boss Arsene Wenger.
The North London side have exited the competition at this stage in each of the last four seasons.
"The French might give us the status of favourites. It doesn't bother me," said Wenger before Wednesday's first leg at Emirates Stadium.
"There's a lot at stake but these are the games you want to play."
The Ligue 1 side gave Wenger his big break in management in the late 1980s but the Arsenal boss was not in sentimental mood in his pre-match press conference.
On reunion with Monaco
"I am happy that Monaco is back at the top level after being in the second division.
"It was my first chance at a big club but I have been manager of Arsenal for 18 years now and I am focused only on qualifying for the quarter-finals against a good side."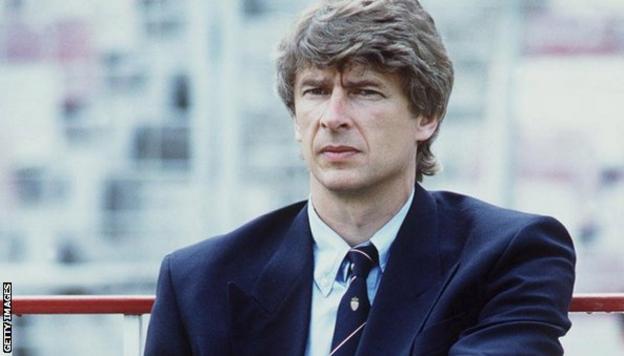 On team selection
"The only uncertainty I have is [Jack] Wilshere. Everybody else is available.
"[Asked about goalkeeper Wojciech Szczesny] I cannot tell you [who will be] goalkeeper. I worry about every player, but only 11 players can start. That's the same for everyone. There's competition for players."
On Arsenal's (allegedly) easy draw
"Easy is a word you have to ban in the Champions League. It is hard-earned every time. There's always one goal between going out and staying in.
"In the last four years we've gone out in the last 16, twice against the winner, on goal difference or on one goal"
On Monaco striker Dimitar Berbatov
"He may be 34 but he's still playing at a very high level. Why? Because he has great technique. That's what allows you to last.
"Is he a stronger player than 10 years ago? Certainly not. But he compensates with his game intelligence and anticipation in the penalty area."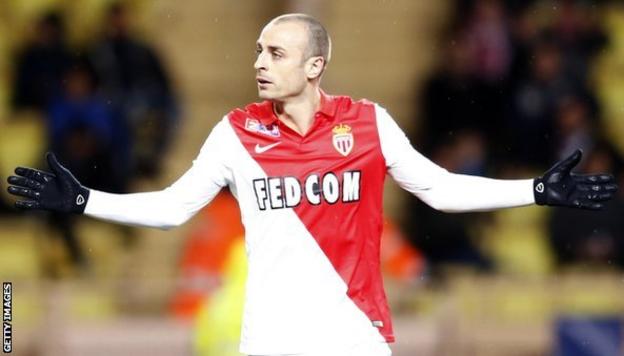 On being favourites for the tie
"On the French side, they might give us the status of favourites. It doesn't bother me.
"The worst thing that happened in my career was to play games without any pressure. There's a lot at stake. These are the games you want to play when you are a player and a manager."
On a winter World Cup
"I regret it's taken so much time to realise it's impossible to play in Qatar in the summer if you want people to survive the games. It won't be easy to reorganise [domestically]."