Serbia player threatened at gunpoint for penalty miss
Last updated on .From the section European Football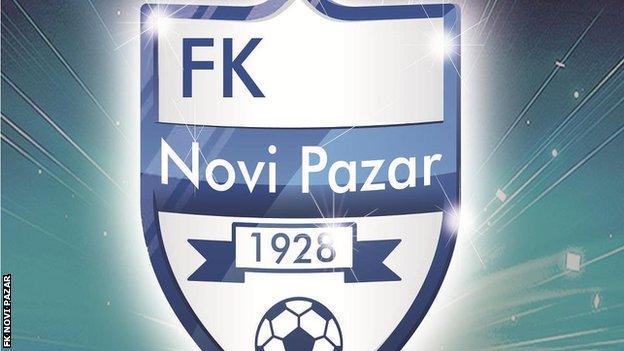 Serbian player Zarko Udovicic was threatened at gunpoint by his team's own supporters after missing a penalty, world players' union FIFPro have said.
The Novi Pazar defender sent his penalty over the bar in last week's Serbian top-flight game against FK Rad.
Two days later, several men broke into the dressing room at the club's training ground and a gun was held to Udovicic's face, FIFPro said.
The 27-year-old has reportedly since left the Superliga club.
Udovicic missed his penalty in the 85th minute and FK Rad won the game 1-0.
FIFPro said: "Like every professional workman, each professional footballer is entitled to a safe working environment. It is up to the football and national authorities to provide such a safe environment."
Mirko Poledica, president of the Serbian professional footballers' association Nezavisnost, said neither the Serbian Football Association nor the league had taken any action.
"Must we wait until some hooligan actually kills one of our players?" he said.
"What worries me is that there is no reaction from the football association. They remain quiet.
"They must do something to guarantee the safety of the players. But they don't. Next time a player could be murdered."