TV deal raises concerns over impact on Welsh Premier League
By Aled Williams
BBC Wales Sport
Last updated on .From the section Welsh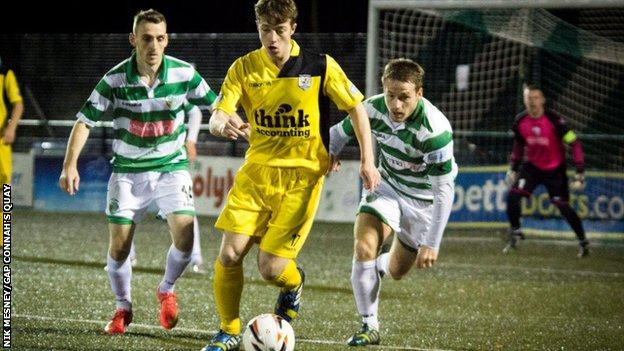 The English Premier League recently sold television rights to its games for a record £5.1bn, 71% above last time.
Sky paid £4.2bn for five of the seven TV packages while rival BT paid £960m for the other two in the record TV rights auction.
The deal will run for three years from 2016 and Sky's package will include the first ever games on a Friday, which has been a popular evening for Welsh Premier clubs.
So how will televised English Premier League football affect the Premier League in Wales? BBC Wales Sport finds out.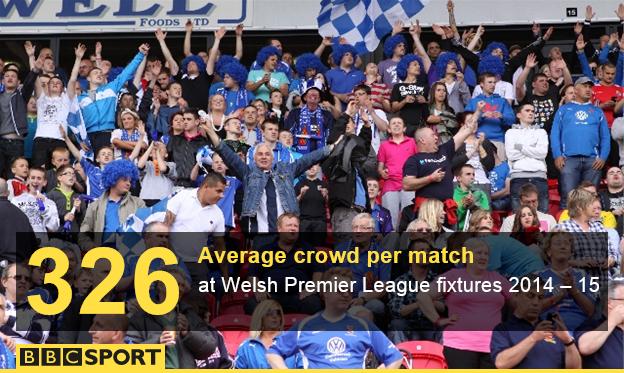 Gwyn Derfel, Corbett Sport Welsh Premier League secretary
It's been no secret that Friday night attendances have been the highest we have been attracting in the league.
I know clubs have tried to target Friday evenings in the past so the [new Premier League TV deal] is going to be another challenge.
The news of Friday night games is not going to be great for our league.
But I think there is going to be a point where people get fed up of seeing one product and hopefully they'll be looking for something more accessible and football they can relate to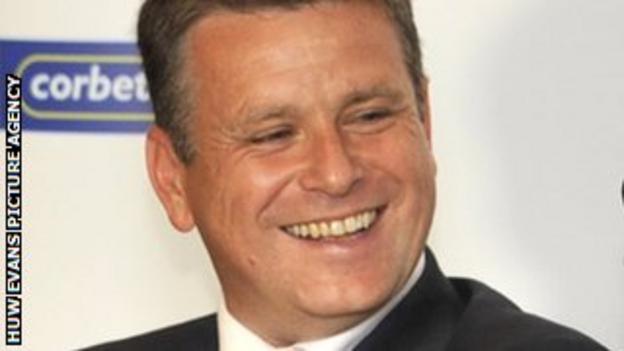 I wouldn't say it a wasn't a worry but we have to be confident that we're promoting ourselves as good quality family football which is value for money.
Hopefully people will still be supportive of our league and we can see the league taking further strides forward,
But with the 3G project [to invest in hard-wearing pitches] I think clubs have got to accept that attendances are not the main drivers for revenue in clubs these days.
The 3G policy has had its detractors but as the secretary of the league I'm fully behind that initiative.
If you look at Newtown for example, from a commercial aspect, their pitch is I believe at 95% capacity which exceeds their business plan.
It's bringing more people into the club and gives those youngsters who play on the pitch an affinity with the club at a young age.
It's inevitable that we are going to be compared with big brother next door and of course that brings with it significant challenges.
But the Barclays Premier League is a different world from where we're at.
Brian Mackie, Cefn Druids chairman
The reason we switch to Friday matches is because we compete with Wrexham on a Saturday.
Wrexham fans are diehard supporters so it's very hard to attract them here but we do tend to get more coming to see us when Wrexham are going through a bad spell.
By playing on a Friday they get the option of watching both clubs and it works for us.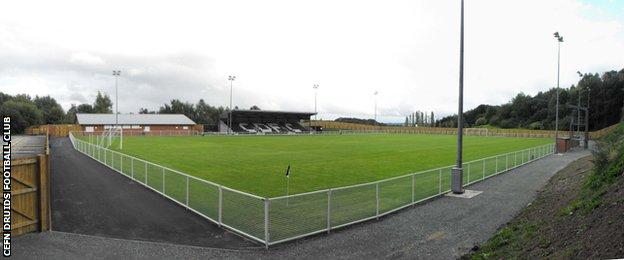 But the new Premier League deal which will see games being played on a Friday night would have a really bad effect on us.
It might be easier for fans on a winter's night to stay in and watch the Premier League rather than come here.
People have only got so much money to spend so we try and keep prices low. We wanted to raise the prices but then we couldn't get people through the gate.
Summer football has been mentioned in the past but the club is against it.
If the league did switch to summer football, it wouldn't go back to winter so it would need to be seriously considered.
Marc Lloyd Williams, Welsh Premier League's all-time leading goalscorer
Welsh Premier League clubs have traditionally preferred Friday night games because for clubs in north Wales it doesn't clash with the likes of Liverpool, Everton and Manchester United.
South Wales clubs have had to compete with the success of Swansea and Cardiff over recent years.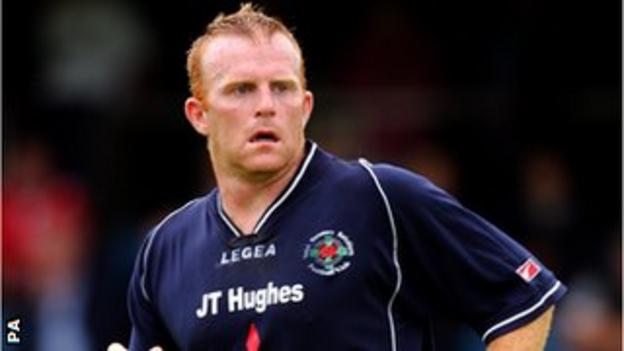 We might even see clubs move games to Thursday nights if there are big televised games on a Friday. I think Port Talbot played on a Thursday last year to try it out.
But the other option would be to go to summer football.
You've got your traditionalists who prefer their football to be played during the winter months
But with Sky and BT Sports pumping all this money into English football, something has got to give.
Maybe the traditionalists have got to give way to summer football if this new deal is going to affect attendances and the progress of the Welsh Premier League clubs.