Norwich City v Ipswich Town: 'Most important derby for 10 years'
Last updated on .From the section Football
The East Anglian derby barely needs any extra spice.
Jamie Cureton has recalled how he was spat at by Ipswich Town fans.
The Norfolk-Suffolk rivalry, in what has become known as the Old Farm Derby, can be intense.
But Sunday's game at Carrow Road takes on extra significance. It is the first time since March 2004 that the sides have met while both are involved in a promotion race.
The Canaries are fifth in the Championship, a point behind Town, who are just three points off the top two.
Managers, players, ex-professionals and supporters give their thoughts on the most important East Anglian Derby for more than a decade.
The managers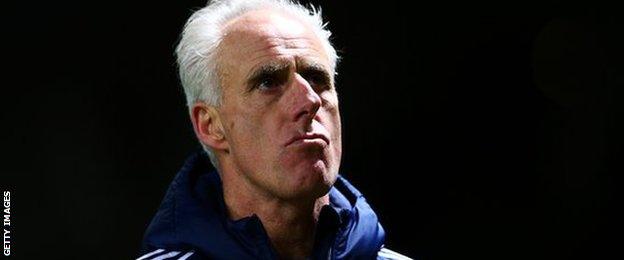 Norwich City boss Alex Neil told BBC Radio Norfolk: "The only difference this week is that there's more people in the press conference.
"It's a big game and we know what's at stake. We've got to try and take the emotion out of it, because it's about climbing above a team that's above us.
"As someone who grew up in Scotland, the Glasgow derby has always stood out for me. I know exactly what derbies are all about.
"We know what it means to the fans - it's their biggest game of the season. What's at stake in terms of the league makes it even better."
Ipswich Town boss Mick McCarthy told BBC Radio Suffolk: "If we can win it, it's three points towards our goal, which is to be promoted.
"It's a really important game. I understand the feeling for derbies. But we're trying to get three points against one of the strongest squads in the league.
"Derbies are great games to play in. I used to enjoy that extra bit of edge.
"There's pressure on us to win the game. You could be out of the top six - so there's pressure on us all. You only get the local bragging rights if you win, so let's concentrate on the performance."
The skippers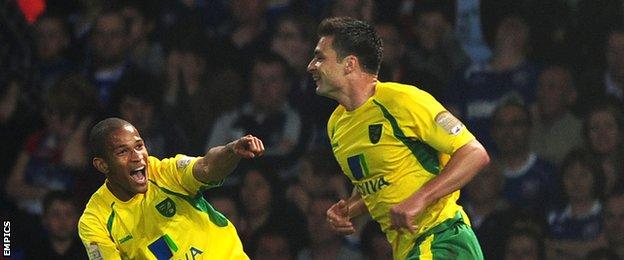 Norwich City captain Russell Martin: "Everyone is looking forward to it. I've had loads of texts from friends and neighbours saying how much it means to them.
"We're well aware of that and come Sunday it will be a fantastic atmosphere. We want to make sure we repay that support."
Ipswich Town captain Luke Chambers: "It's billed to be a big game. It's another three points but we know a bit more about it than that.
"With our success this season, people are expecting more from us. We're feeling that added pressure but the boys are thriving on it."
The ex-pros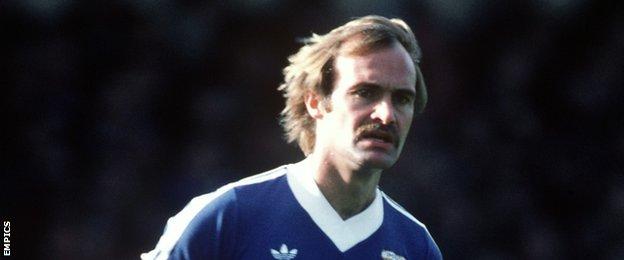 Former Norwich City defender Craig Fleming: "Based on form, Norwich win it quite comfortably don't they? But as we know that doesn't come into it on derby day.
"It's exciting. There is always something on this game, but this is a real 'biggie'.
"It's special because you know what it means to the fans. In the whole week leading up to it, there is a buzz around the place. But this is extra special because there is so much at stake for both teams. It should be a cracker."
Former Ipswich Town defender Mick Mills: "As soon as you get over the Norfolk border, you're not going to be Mr Popular. You need thick skin.
"Both teams are going in off the back of wins and it's all set up to be a cracking game.
"If we don't lose at Carrow Road, that result could carry us through a very difficult period in March."
The fans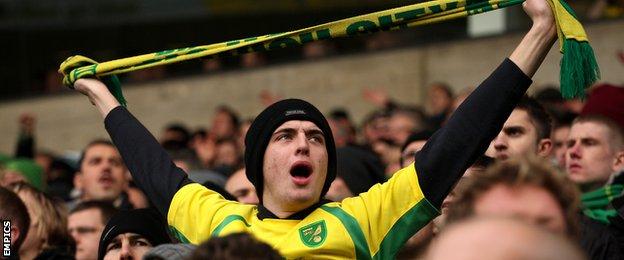 Diane Blazier, Norwich City supporter: "Every single derby game is important, as this is the one that all us Norwich City fans want to win.
"But with us both being in the top six and wanting that top-flight status, it adds a little more spice to the day.
"As always, I will not sleep too well the night before, feel sick before the game and be on edge until we score, then I'll relax and start to enjoy the occasion.
"I'm predicting a Norwich win as I think the experience in our team will prove to be too much for those Tractor Boys."
Carl Day, former chair of Ipswich Town Supporters Trust: "This is clearly the most important derby game for 10 years.
"I love and hate the derby games at the same time. I don't think this will be the last derby game this season, as I think we'll meet in the play-offs - what a Wembley derby it could be.
"You look at the Norwich squad and they should be in the top two. Ipswich are punching above their weight, but without Mick we were going down two years ago and he's turned us around.
"My best friend is a City fan. We've spent the last few days ribbing each other. I'm godfather to his daughter and somehow she's an Ipswich fan - I've paid for her junior membership every season."