Garth Crooks's team of the week: Coutinho, Azpilicueta, Murray

By Garth Crooks
Football Analyst
Last updated on .From the section Football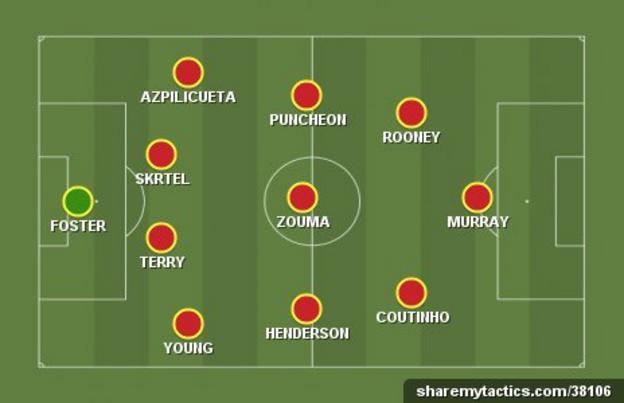 It was a good weekend for Jose Mourinho as he won his first trophy since returning to Chelsea and maintained a five-point Premier League title lead.
Arsenal are third after beating Everton 2-0, while Manchester United beat Sunderland by the same score on Saturday in a match overshadowed by the controversial sending off of Wes Brown.
Crystal Palace pulled further clear of trouble with a stunning performance in winning 3-1 at West Ham, but Aston Villa and Burnley remain in the bottom three after defeats.
Here are the players who shone for me this weekend - it's my team of the week.
GOALKEEPER - Ben Foster (West Brom)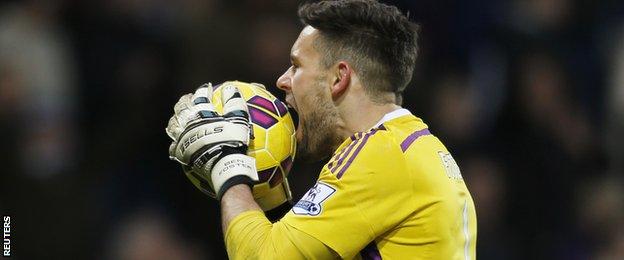 Ben Foster went to great lengths after West Brom's 1-0 win over Southampton on Saturday to emphasise the collective effort in achieving a club-record 11 clean sheets this season. It's a statistic that must be music to head coach Tony Pulis's ears. Foster was, of course, instrumental in keeping West Brom in the game against a Southampton side who always looked dangerous. What a pity the West Brom players didn't show the same desire to keep clean sheets under previous incumbent Alan Irvine. He might have kept his job.
DEFENDER - Ashley Young (Manchester United)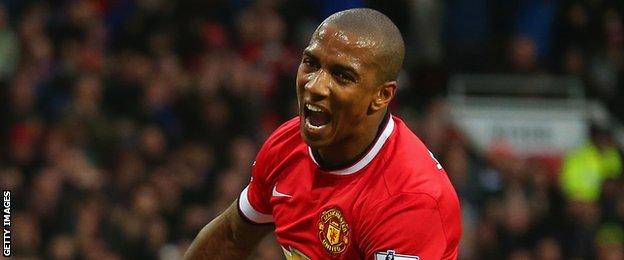 When Manchester United start playing back to their own goalkeeper from corners, you wonder if their over-cautious manager Louis van Gaal is asking his team to play with the handbrake on. The two best moves in a languid first half against Sunderland came from the rejuvenated Ashley Young. He seemed the only player unafraid to go forward and engage the opposition. You don't have to have cost a fortune to play the game in the opposition's half.
DEFENDER - John Terry (Chelsea)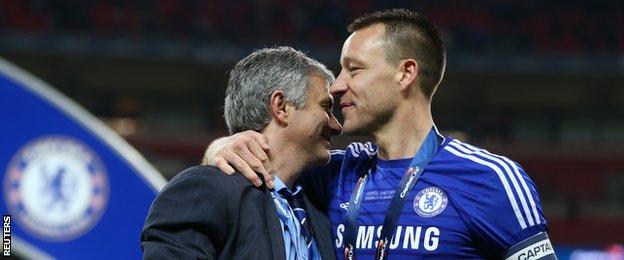 In a back four that was impregnable in the League Cup final against Spurs, John Terry looked at his commanding best. It wasn't Chelsea's greatest performance, but Terry and his team-mates know how to win.
DEFENDER - Martin Skrtel (Liverpool)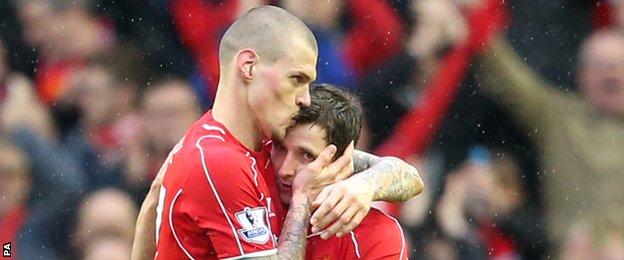 I've always considered Martin Skrtel to be a warrior - a player who relishes the battle and the physical side of the game. So imagine my amazement when he set himself to make a rash tackle inside the area on Sergio Aguero at a crucial stage against Manchester City on Sunday, only to change his mind halfway through the action and pull out. If Skrtel continues to use his head as well as his brawn, there's no telling where Liverpool might finish this season.
DEFENDER - Cesar Azpilicueta (Chelsea)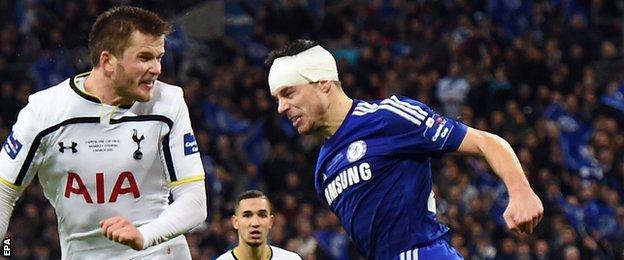 Cesar Azpilicueta took a serious bang on the head which required treatment during the League Cup final against Tottenham, but that didn't deter the Spaniard from returning to his duties and helping Chelsea lift their first trophy of the season. The full-back was full of running throughout the match and always looked in control.
MIDFIELDER - Jordan Henderson (Liverpool)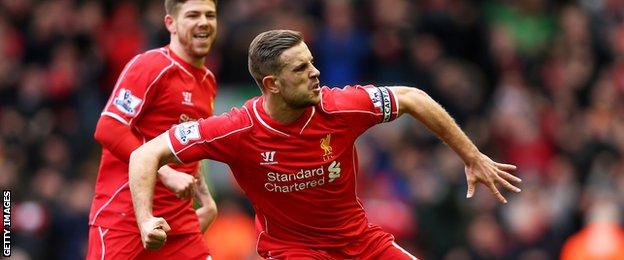 It was a wonderful opening salvo by Jordan Henderson when he scored against Manchester City. Here is a player who seems to relish the freedom and extra responsibility afforded him in the absence of Steven Gerrard. I don't think I've seen Liverpool play with the same intensity or tempo as they did against City. If Philippe Coutinho is the new playmaker at Anfield, perhaps Brendan Rodgers might think about making Henderson the new captain.
MIDFIELDER - Kurt Zouma (Chelsea)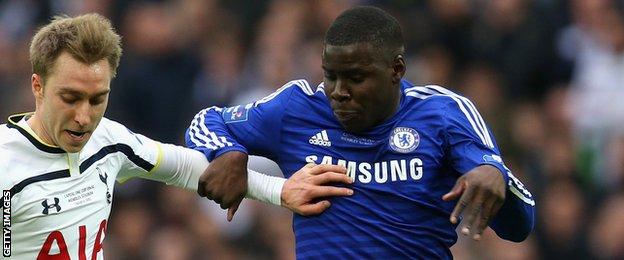 Of all the team changes Jose Mourinho has made as Chelsea manager this season, none can be more inspired than his decision to play Kurt Zouma as a replacement for suspended holding midfielder Nemanja Matic in the League Cup final. The young French defender was sensational. I don't know who deserves more praise: Mourinho for making the selection or Zouma for his sheer nerve.
MIDFIELDER - Jason Puncheon (Crystal Palace)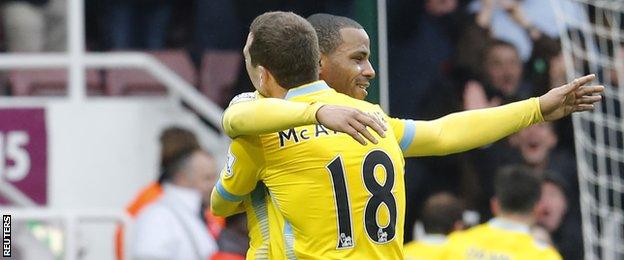 I've always regarded Jason Puncheon as a goalscorer and not a provider. However he destroyed West Ham at Upton Park on Saturday with all three assists for Crystal Palace. I never saw this result coming.
FORWARD - Philippe Coutinho (Liverpool)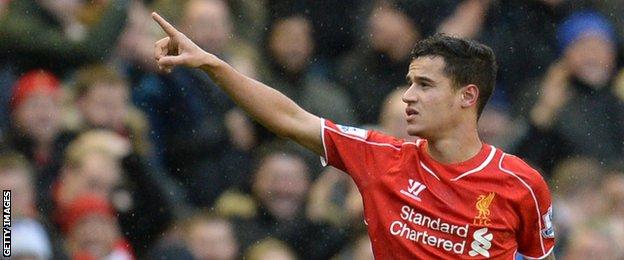 Well, he's only gone and done it again. I thought Philippe Coutinho's goal against Southampton was special but his strike against Manchester City was just world class. I'm not surprised that he is growing with every game in the absence of club captain Steven Gerrard. I've been in enough dressing rooms over the years to note that senior players, however exceptional, have the ability to intimidate younger professionals. It will be fascinating to observe how Liverpool manager Brendan Rodgers handles the situation between now and the end of the season.
FORWARD - Wayne Rooney (Manchester United)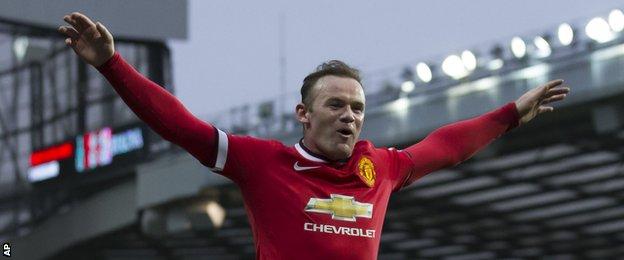 A poor first-half performance by Manchester United against Sunderland was rescued by Wayne Rooney, who gleefully dispatched the controversial penalty awarded by Roger East. I don't know what the fuss was about - the referee might have sent off the wrong Sunderland player but he got the penalty decision right.
FORWARD - Glenn Murray (Crystal Palace)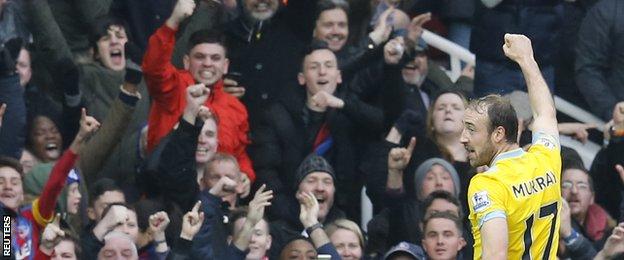 He is a striker who likes to put it about a bit - but you can't ignore Glenn Murray's commitment. He scored two well-taken goals against West Ham at Upton Park and could have had more. But I have to question Crystal Palace manager Alan Pardew's decision to leave the player on the pitch when it was clear that one more offence from the burly striker would result in his marching orders. Players are not the only ones who make poor decisions.