Andy Goram backs Dave King to restore Rangers success

By Kenny Macintyre
BBC Scotland
Last updated on .From the section Rangers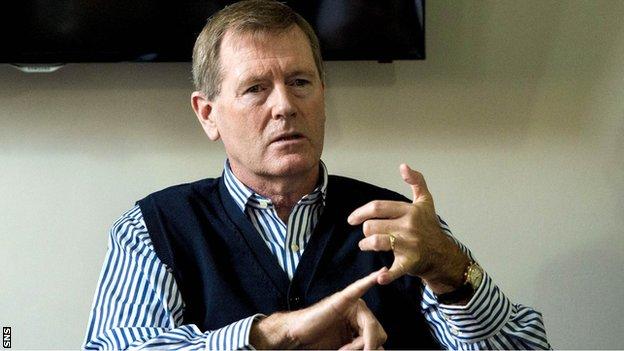 Former Rangers favourite Andy Goram is convinced Dave King is the right man to bring the good times back to Ibrox.
"It's a massive thing for the fans to get King in," Goram told BBC Scotland.
"He's the man that the fans want. He's put his money in before, he's a Rangers man and he's a businessman."
King was a director of Rangers during Craig Whyte's disastrous reign in charge of the former company that ran the club.
But that turbulent period in the boardroom, nor his tax convictions in South Africa, seem to have dimmed his standing in most supporters' eyes.
Instead, the membership of fans groups such as Rangers First and the Rangers Supporters Trust has grown.
Their shareholding, which will be used to vote in favour of King's resolutions for boardroom change, has contributed to the resignations of director James Easdale and ahead of the EGM.
"The fans groups have been fantastic because they have brought severe pressure on the board and it looks like they will get what they want," added Goram, speaking at the launch of a charity golf day organised by former Celtic striker John Hartson.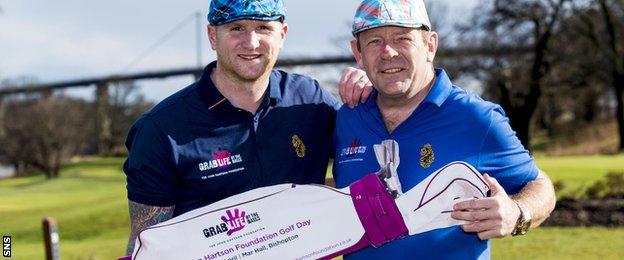 "The EGM is coming along and people are realising at board level that they might not be winning it.
"I know David has said he is not up for confrontation. I think that's what it's going to be at Ibrox at the EGM, if it goes ahead.
"I think Dave King is winning his battle and the fans will get what they want.
"The people round him, like John Gilligan, are good people if he gets in.
"I don't know him well but I've found out a lot about him through Richard Gough, who is very pally with him."
Former goalkeeper Goram believes a change at the top at Ibrox will signal renewed investment from other fans, such as Douglas Park, and he looks forward to the club being able to compete with Celtic again.
But it is the contribution of the fans that stirs him most.
"Since we went in to the Third Division we were getting crowds of 40,000 and 50,000," he said.
"The fans, it's their club. We're Rangers fans. We can't support anybody else. When Dave King gets in the fans will come back again."
Goram praised leaders Hearts for their consistency in the Championship this season and acknowledged that Rangers are now aiming for the runners-up spot and the play-offs.
He continued: "Second place is a massive thing for us.
"Hopefully with this good news it will give the players a lift because nobody can tell me it's not affecting the players.
"It's not easy to play at Ibrox just now with all the pressure. Hopefully they can relax and go and enjoy the rest of the season."
While James Easdale and Somers have resigned, Newcastle United owner Mike Ashley, the businessman who owns 8.92% of Rangers and whose associates - Derek Llambias, the Ibrox chief executive, and Barry Leach, the finance director - are the two remaining Rangers directors, has had his case on dual ownership heard by the Scottish Football Association.
The SFA says the hearing broke up on Monday night without a decision being reached. It says it will provide an update on the case on Tuesday.