Jonas Gutierrez praises support after Newcastle cancer comeback
Last updated on .From the section Football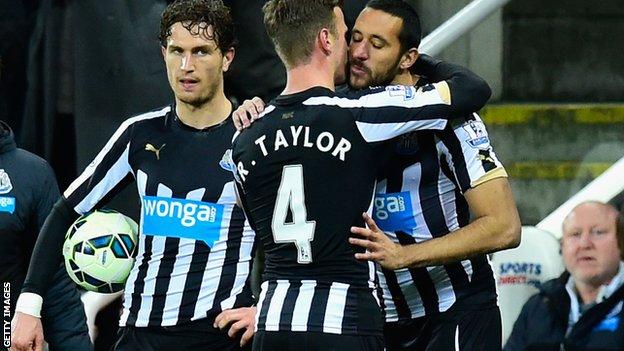 Jonas Gutierrez says he will remember for the rest of his life the reception he received on his return to action after treatment for testicular cancer.
Friend and fellow Argentine Fabricio Coloccini immediately handed him the captain's armband at St James' Park.
"I will remember for the rest of my life the reception," he told BBC Sport.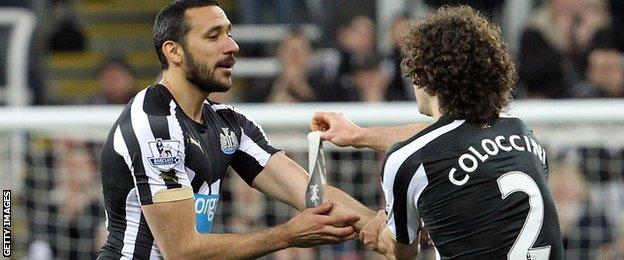 "I'm really happy with that and the support the fans gave me and the support through the illness.
"The support I have had from clubs all around the world, they don't matter about the shirt, it has helped me keep fighting."
Players and pundits paid their own tributes to Gutierrez on social media on Wednesday.
Manchester United goalkeeper David De Gea tweeted: "The other great happiness of the night was seeing @elgalgojonas on the pitch!"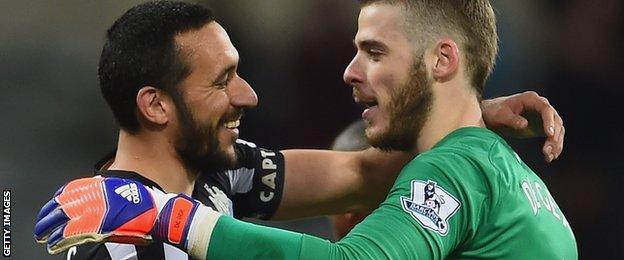 Gutierrez posted his own message on Instagram, thanking his girlfriend Alejandra Maglietti for her support.
"Thank you for supporting me from the beginning," he said,
"For joining me to pass the most difficult moment when you first started our relationship, I do not have words to thank you for everything you did and do."


Gutierrez had surgery in Argentina in September to have his left testicle removed after a tumour was discovered.
He subsequently underwent a course of chemotherapy and was cleared to return to training in November.
"For people having the trouble I have been through, you have to be positive," Gutierrez said.
"If you believe in the heart you can beat the problems, you can."