Nottingham Forest post £22.9m loss for 2013-14 season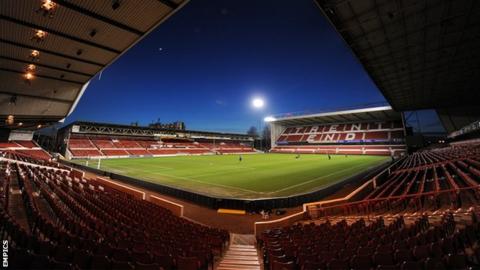 Nottingham Forest recorded a £22.9m loss last season, an increase of almost £6m on the previous year.
Forest's failure to meet the Financial Fair Play regulations of losing no more than £8m during the 2013-14 campaign resulted in the club being placed under a transfer embargo in December.
The main reason for the overspend was a wage bill of more than £27m.
Forest's owners, the Al Hasawi family, have loaned more than £48m to the Championship club.
The losses for the year ending 31 May, 2014, which increase from more than £17m for the 2012-13 season, as the club attempted to win promotion to the Premier League.
The transfer embargo could be lifted in June, but only if the Reds comply with FFP rules.
Forest will need to prove they have stayed within an operating loss of no more than £3m, with a maximum of £3m of shareholder investment for the 2014-15 season.