Football and sexism: How obscene abuse excludes women from game
Last updated on .From the section Football
Warning: This story contains a reference to a sexual expletive
As the Football Association and equality group Women in Football call for fans to report sexist abuse at games, BBC sports news correspondent Natalie Pirks describes her own experience of having chants directed at her while covering the sport.
She says there is a long way to go before football is more accessible and free from abuse.
I remember vividly the first time the penny dropped that the abuse I was receiving was sexist.
It was 2009, and I was presenting a non-league football match when I worked for the broadcaster Setanta. At half-time, as I walked to the centre circle to do some live links, around 500 fans stood up and chanted a sexually obscene question at me. Over. And over. And over. The same chant Victoria Beckham would often get when watching husband David play against Arsenal.
It was far from the first time I'd had chants aimed at me while working - in fact, I'd hear some comment or chant almost every time I was around fans with a camera - but this time it felt visceral. Intense. Embarrassing.
Live broadcasting is already hard enough - this very audible chant made it almost impossible for me to concentrate. But like most women who hear sexist comments when they're working in football, I carried on. Grow some balls, as the saying goes.
I heard that phrase many times over the course of my investigation into sexism for BBC News. In the past two months, I have spoken to many women working in the industry - from officials to journalists, to chief executives and medical staff.
The picture they painted was of a world where sexist abuse has become so entrenched that many don't recognise where the 'banter' lines blur into something far more sinister.
Most fans can see that the dark days of the 1970s and 80s, when black players had rocks and bananas thrown at them on the pitch in Britain, have largely gone away. Yet they are also able to recognise that there is so much more work to be done on racism in football - the events of the last few weeks bringing that all back into sharp focus.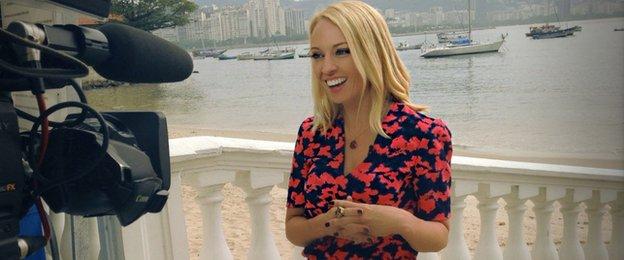 But when it comes to sexism, a significant amount appear to believe it doesn't exist, and if it does, it's certainly not on par with racism or homophobia. It's just a laugh, they told me. It's football - what do you expect?
Fortunately, network groups like Women in Football (WIF), a body that represents more than 1,200 women in the industry, not only expect more but are campaigning hard for change.
Last year it conducted an anonymous survey and 66% of respondents said they had witnessed sexism in their football workplace. But 89% of them, just like me over the years, had never complained. When you're still so much in the minority, working in the sport you love, who wants to be the whistleblower?
The footage we have published focuses on visible females running the gauntlet of misogyny on the pitch. But the culture that allows sexist chanting to go unchallenged is the same culture that is affecting women behind the scenes in the sport, where the abuse is more up close and personal.
This ranges from complaints already this season from women who have been told they're "too attractive" or "too female" to do their job properly to sexual harassment and even violence in the football workplace.
WIF is trying to work with the Football Association and clubs to start effecting change.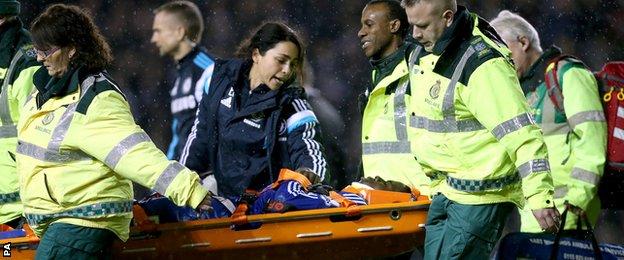 They want clubs to start briefing stewards on sexism and what forms it can take, to give them the power to feel they can start taking action if they hear it on the terraces. But until the BBC shone a light on the sexism that women are facing, at times it had felt like they were coming up against a brick wall.
There have been 25 incidences of match-day abuse in the professional game, reported to both anti-discrimination campaign group Kick it Out and WIF, so far this season. That's up on two for the whole of last season. But the process, when it comes to sexism, doesn't appear particularly robust.
The complaint is handed to the FA, which then approaches the club where the incident occurred. If the club denies it happened, the case is dropped. Little wonder many women are left wondering whether it's worth complaining in the first place.
Some clubs are now starting to take steps to address sexism. Both Manchester United and Manchester City have amended the way stewards are briefed since sexist incidents at matches involving Chelsea this season, and at Wembley for the Capital One Cup final there were lengthy briefings about all forms of discrimination before the match.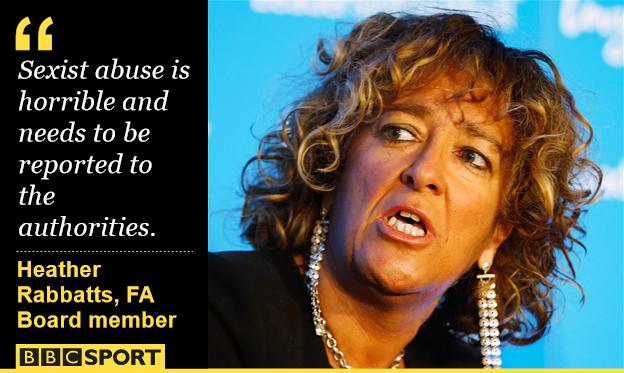 This week FA board member Heather Rabbatts reinforced the message "if you see it, report it", but she also acknowledged it takes guts to speak out. She told me it's lonely being a woman in football sometimes.
She knows better than most. She's the only black female on the FA board, and in 2006 she became the executive chairwoman of Millwall, where she set about trying to improve the club's reputation.
She has never been shy of criticising the FA around an area where they need change, and to its credit the FA is now implementing a women in leadership programme in an attempt to create a more diverse workplace.
Rabbatts says she would love to see a time where she was no longer "the only one" and speaks about football as a "closed system" where historically women had been excluded (quite literally in the case of the FA - in 1921 it banned women from playing football, a ban that remained for 50 years).
Now, she says, there needs to "more visibility" where women "shout from the rafters" about sexism. "Ultimately though," she told me, "it's a long and steady march to make the game more accessible and free from abuse".
Radio 5 live debated this issue on Your Call on Friday and it was pleasing to hear from many fans that the environment for women has become much better at football stadiums. I would certainly agree.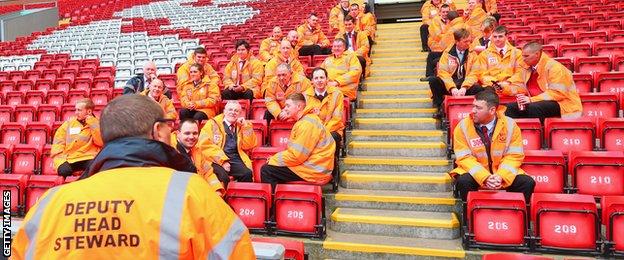 But one female caller really shocked me.
She said the ubiquitous cry of "get your tits out for the lads" made her laugh and it was just all a chance for people to let off steam at the football, never needing to consider the thoughts or feelings of the recipient of the abuse.
Just imagine if 100 fans chanted abuse at a black doctor on the pitch and then laughed about it - how long before there were sanctions? Why are all forms of discrimination not considered equally shaming on the game?
The considered words of one of the women I spoke to during this investigation will always stay with me. She told me she gets letters from young girls, who are fans of the club she works for, telling her that one day they want to be like her.
When she receives match-day abuse, she doesn't think about herself. She thinks about those girls - girls who might be hearing that same abuse, wondering if this really is the job for them. That, she told me, makes her angrier than any words a man could throw at her.
Premier League figures show 20% of football-goers are female. Football is the biggest team sport for women in England. And more than 400 million people will watch the women's World Cup this summer when it's showcased on TV across the world.
Football has come so, so far. But there is still a fair way for the beautiful game to go before it loses its ugly side.