Sir Alex Ferguson urged Brian McClair to take Scottish FA role
Last updated on .From the section Football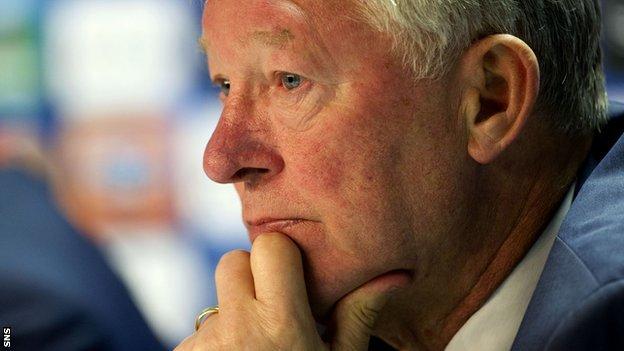 Sir Alex Ferguson revealed he urged Brian McClair to become the Scottish Football Association's new performance director.
The former Celtic and Manchester United striker spent 18 years of his career at Old Trafford in two different spells as a player and coach.
However Ferguson, who himself walked away after 26 years as manager there, told McClair to make the move north.
"He came to see me and I said 'I think you should take it Brian'."
McClair replaces Dutchman Mark Wotte as he bids to bring through the next generation of Scotland stars in a similar role he held at the English Premier League giants.
"First of all he was a fantastic footballer and having played for Celtic and Manchester United is a credibility," Ferguson said speaking to the Scottish FA.
"You have to look at the job he's had to do at United. Our academy system has to work. Manchester United have to produce young players.
"And then, his role as director is a very difficult job and he's got the intelligence and the presence to be able to carry that through, and he has done that for the last 10 years.
"He brings a CV of having been a terrific player which helps in terms of experience in dealing with young people.
"You want to see Scotland start to produce young players because that's the key to getting back to when Aberdeen won the European Cup Winners' Cup, when Celtic won the European Cup, Rangers won the Cup Winners' Cup. All Scottish players.
"When I speak to people abroad and I tell them about that they can't believe it. It was a fantastic period for Scottish football.
"When you think back to Denis Law, Jimmy Johnstone, Kenny Dalglish - the greatest players of all time. Jim Baxter, Graeme Souness, all these players, it would be lovely to see that coming back.
"And, the only way is to get a proper structure of developing young people and I'm sure Brian will do his very best to make sure that does happen."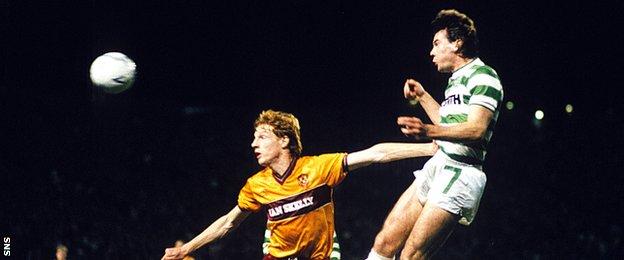 McClair turned to his old manager for advice before accepting the job, with the decision to leave Manchester one he did not take lightly.
Ferguson told him: "I think it's a great challenge for you, unless you feel that you can't leave Manchester United and some people can't.
"It's a fact of life, it's a great club, Manchester United is a fantastic football club, and with Brian being there so long it must have been a real big decision for him to take.
"Going back to Scotland is a big change for him but he looked upon it, and I agreed with him, as 'I could do something there'. I said 'I think you could too.'
"For [Scotland boss] Gordon Strachan it's important he's got something coming through."