Riot at Berlin derby leads to 175 arrests and 112 officers injured
Last updated on .From the section European Football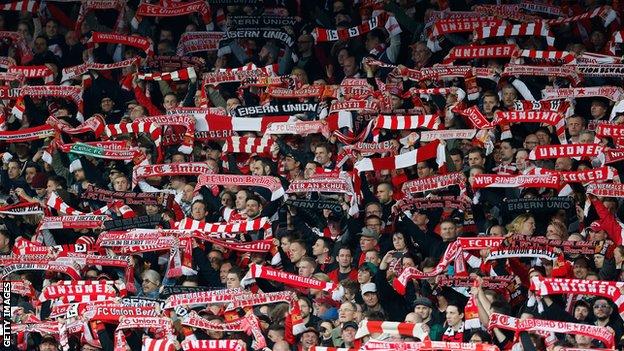 A total of 175 fans were arrested and 112 officers injured in rioting during a match between Berlin-based FC Union reserves and arch rivals Dynamo Berlin.
The match at Union's east Berlin ground was held up for 15 minutes as 300 home fans tried to enter the away end.
Dynamo, a club once linked to former East German secret police, the Stasi, have a history of animosity with Union.
They are now in the fourth division, while Union's first team play in Germany's second tier.
Stewards and police at the Alte Foersterei ground were attacked by the fans, who were driven back with pepper spray and batons.
"Every injured person is one too many and each offender identified by police will have to answer for his actions," said a Union spokesman after Dynamo claimed a 1-0 victory.