Callum Wilson's disallowed goal 'should have stood' - Eddie Howe
Last updated on .From the section Football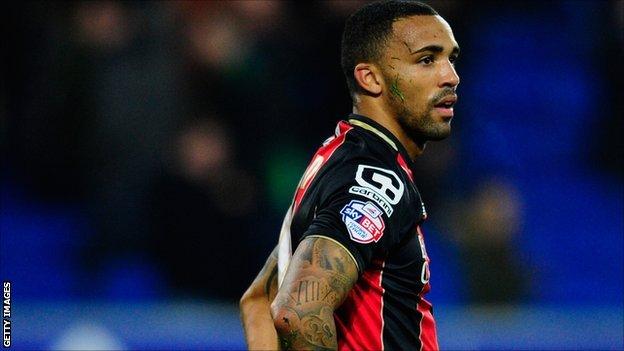 Bournemouth manager Eddie Howe was unhappy with the decision to disallow a Callum Wilson goal as his side were held to a draw at Cardiff on Tuesday.
A clearance from Cardiff goalkeeper Simon Moore cannoned into Wilson and then off the crossbar, with the striker following the ball into an empty net.
Referee Lee Mason ruled the effort out.
"I've got to be very careful with what I say," Howe told BBC Radio Solent. "We've been in a bit of trouble recently with officials."
Howe continued: "Callum did that all night. He didn't move, didn't follow the keeper, he held his ground and by the laws of the game that is perfectly acceptable. It's a goal that should have stood."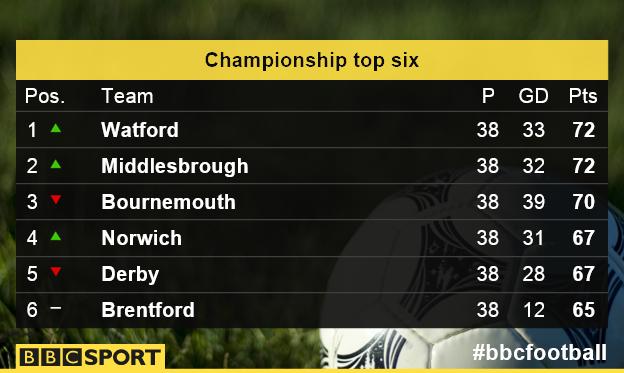 The 1-1 draw saw the Cherries slip from top of the Championship to third, two points behind Watford and Middlesbrough.
Speaking to the Press Association after the game, Howe added: "You'll have to ask the referee why the goal was not allowed, I don't think he had a particularly good game and that's an understatement.
"Callum was looking the other way, he stood his ground which is allowed and the goalkeeper has kicked it at his back.
"That's a real strange decision and ultimately it's cost us two points."
Howe admitted to being frustrated with the result, with his side now taking on Boro on Saturday in what could be a crucial game in the promotion race.
"When you play your rivals in terms of your league position then they take on extra importance," he said. "The next two games are huge for us. Every game gets bigger as the countdown gets closer to the end of the season."