Hull City fans' group calls for an end to name-change saga
Last updated on .From the section Hull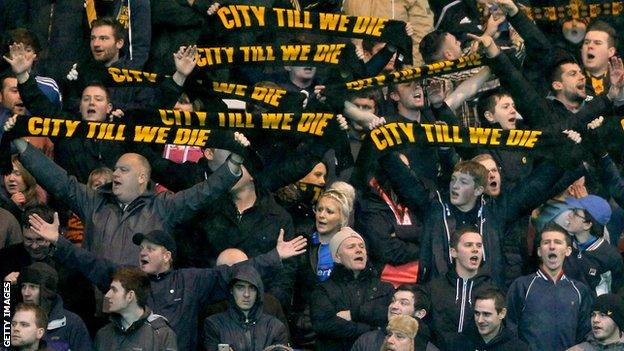 The Hull City Supporters' Trust has again called on Assem Allam to abandon plans to change the club's name to Hull Tigers.
Hull were told they could bid again for a name change next season if they reapply before 1 April.
In a statement, the supporters' group urged Allam "to abandon the name change application once and for all".
The arbitration panel found the original ruling had placed too much weight on objections from supporters.
It was especially critical of Football Supporters' Federation chairman Malcolm Clarke, a member of the FA Council.
The panel, whose judgement was announced on Monday, accused Clarke of "bias" and using his influence to effectively - and wrongly - delegate the council's decision to fans.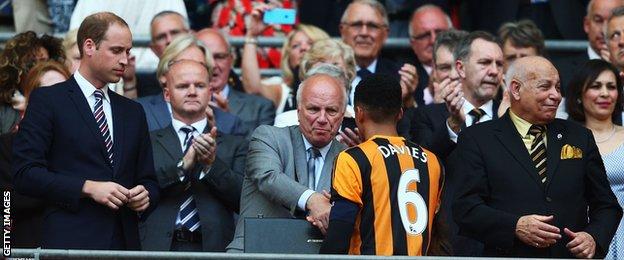 But HCST claim the tribunal's decision to set aside the original decision was based on a "very minor technicality".
"The Trust is disappointed with this finding. The FA Council made a sound decision made in the interests of football in general, not just those of Hull City supporters," the statement continued.
"It is clear from the evidence set out in the arbitration document that a strong and compelling case for change does not exist."
Allam, 75, who took over City in 2010, believes switching to Hull Tigers will help the club's global appeal.
Following the panel's ruling, Hull issued a statement in which the club's owners claimed victory and said the process adopted by the FA was "unfair and biased".