Fifa: David Gill beats Welsh FA chief to British vice-presidency
Last updated on .From the section Football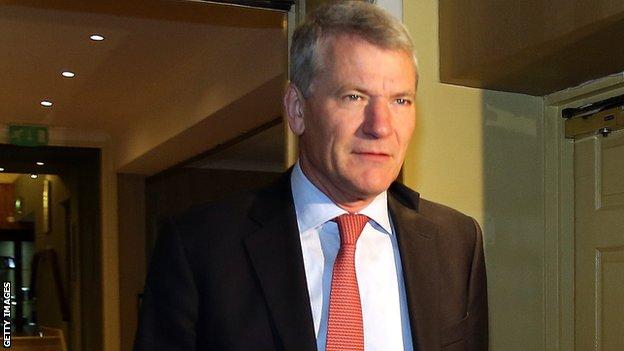 Ex-Manchester United chief executive David Gill has won Uefa's vote to be Britain's next Fifa vice-president.
The English Football Association's vice-chairman was competing with the Welsh FA's president Trefor Lloyd Hughes for the post starting in May.
Gill will serve a four year term after beating Hughes by 43 votes to 10 to succeed Northern Ireland's Jim Boyce.
Wales believe England have reneged on a deal by the four home nations which guaranteed its nominee the role.
The agreement, signed by the previous FA chairman David Bernstein, says: "The order of rotation shall be IFA (2011-15) - FAW - SFA - FA - IFA etc in perennity."
However, 57-year-old Gill says the agreement became void after Fifa reforms which mean the British Fifa vice-presidency is now elected by all Uefa members instead of just the four home nations.