England could consider 2026 World Cup bid - Greg Dyke
Last updated on .From the section Football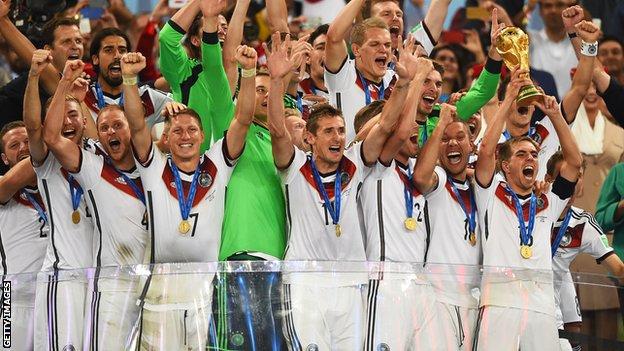 England could consider a bid to host the 2026 World Cup, says Football Association chairman Greg Dyke.
Dyke says any attempt is dependent on whether Sepp Blatter remains in charge of governing body Fifa during the process - and on other factors.
He said the appointment of Englishman David Gill on to the Fifa executive committee could prove influential.
"If David can assure us there's a proper system and it's fair then we could be persuaded," he said.
"But at the moment the policy is straightforward - we don't bid while Mr Blatter's there."
England lost out to Russia for the right to host the 2018 tournament, where they came fourth in the bidding process, winning only two votes.
An investigation into alleged corruption and collusion in the bidding for both the 2018 and 2022 World Cups was conducted, but the subsequent report cleared hosts Russia and Qatar of any wrongdoing.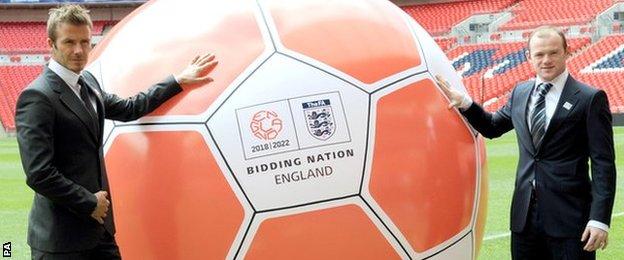 Dyke then questioned the conclusions and the integrity of Fifa, adding last November: "I don't think it is a straight organisation and hasn't been for many years."
Blatter, 79, is seeking a fifth term in office. If he is re-elected on 29 May he will oversee the bid process for the 2026 tournament, which takes place in 2017.
Regarding a possible new bid, Dyke added: "It depends on the timetable really. It depends on how quickly it has to be done.
"But remember, you have to get an awful lot of people onside and that's not going to be easy in England now because a lot of people got badly scarred in the process last time.
"To make a bid you've got to get whoever is the government onside, and we don't know who that is yet because they have to underwrite it.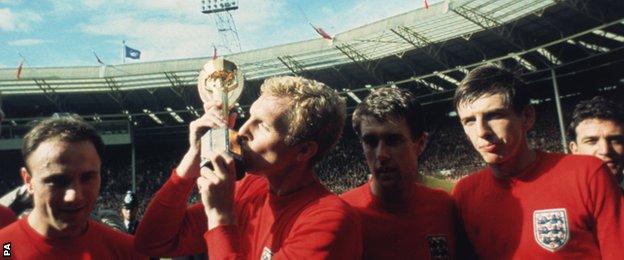 "Also, there's a lot of money involved, so if you haven't got a chance [to win], don't do it."