BBC Sport - Video Ref: Does Rivaldo cheat to get Hakan Unsal sent off?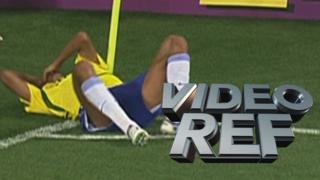 Video Ref: Is this a red card?
BBC Sport gave you the chance to be the video ref and decide whether Brazil's Rivaldo feigns injury or Turkey's Hakan Unsal deserved to be sent off at the 2002 World Cup.
Available to UK users only.