Chelsea: Petr Cech contemplates leaving Stamford Bridge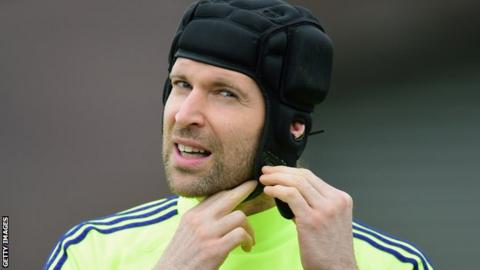 Goalkeeper Petr Cech is considering leaving Chelsea in the summer because he does not want to be second choice to Thibaut Courtois for another season.
A source close to the player confirmed to BBC Sport that the 32-year-old - who has been with the Blues since 2004 - wants first-team football having made only 14 appearances this season.
"It works with Thibaut. But I think it can work for only one season," Cech told Czech paper Idnes on Tuesday.
"I don't want another season of this."
He added: "I still have the contract for the next season so it really depends on Chelsea a lot. It is not in my hands. But it's obvious I want to play."
Cech, currently with the Czech Republic squad ahead of the forthcoming internationals, has been linked with moves to Arsenal and Liverpool.
Cech's Blues major honours
Premier League titles:
3
FA Cup:
4
League Cup:
3
Champions League
1
Europa League
1