Rangers post 'disappointing' interim accounts
Last updated on .From the section Football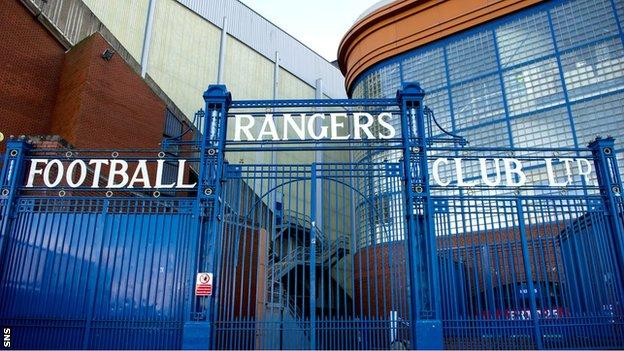 Rangers made losses after tax of £2.89m for the six-month period to 31 December 2014 - accounts interim chairman Paul Murray describes as "disappointing".
Despite promotion to the Championship, revenue fell £100,000 to £13.1m, though the club earned £1.3m from hosting the Commonwealth Games rugby sevens.
Sponsorship revenue also dropped, falling by £300,000 to £400,000.
Should Rangers gain promotion to the Premiership this season, they must pay Newcastle United £500,000.
This arrangement was part of a deal struck by the previous board when the Premier League cub loaned Rangers five players - Gael Bigirimana, Haris Vuckic, Kevin Mbabu, Remie Streete and Shane Ferguson.
Only Vuckic has contributed to Rangers' league campaign so far.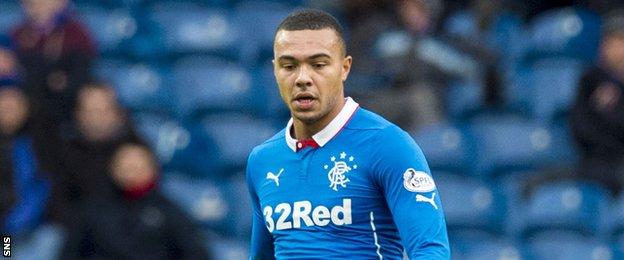 Murray, who along with Dave King and John Gilligan, ousted the previous Ibrox board at the beginning of March, said: "The mismanagement of the club in recent years has been simply staggering.
"We all knew the club would be in need of major restructuring and repair on all fronts.
"We can and we will return this club to a strong and profitable footing through strategic planning, investment and re-engagement with all of our stakeholders.
"Too many of them have been lost or disenfranchised because of successive failings by a series of directors over the last four years in particular.
"But they are gone now and this is a new era for this great and special club, which must be regenerated."
Rangers' financial results

Six months ending 31 Dec 2014 (£'000)

Six months ending 31 Dec 2013 (£'000)

Revenue

£13,092,000

£13,160,000

Operating loss

£2,840,000

£3,643,000

Loss before taxation

£2,666,000

£3,534,000

Loss for the period

£2,856,000

£3,716,000
While losses on ordinary activities after tax stood at £2.89m, they were an improvement on the loss of £3.72m for the same period the year before.
Rangers said a combination of lower attendances in the Championship and the absence of a home friendly fixture reduced ticketing revenue by £700,000.
On the plus side, the club earned £400,000 from playing four rounds of the League Cup, against only one away round in the previous season.
Broadcasting income increased doubled to £600,000 - a rise that reflects "higher SPFL central pool revenue and additional matchday coverage in cup competitions" - and retail revenue fell by £500,00 to £4.3m.