Derby County post annual loss despite revenue boost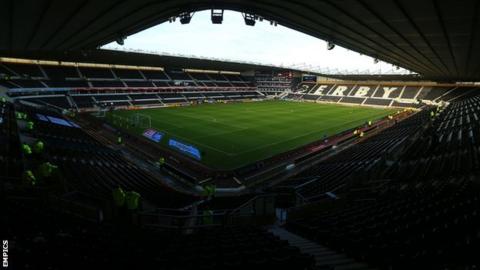 Derby County lost £7m in the financial year ending June 2014, despite increasing turnover by nearly £5m.
But the club's American owners have once again covered the debts by converting the losses into equity.
Chief executive Sam Rush told BBC Radio Derby: "To produce revenues in excess of £20m in the Championship without parachute money is a great effort.
"We have kept losses at a stable level - losses the ownership group feel comfortable supporting."
Increased gate receipts, television revenue and sponsorship on the back of the run to the Championship play-off final helped increase turnover from £15.4m to £20.2m.
But expenditure on wages rose by £3m, contributing to the loss of £7m - down just £100,000 on the previous year.
"The £7m losses have been converted into equity so the owners have not left the debt on the club," Rush added.
"We carry on as a debt-free football club, which should give real comfort to the supporters.
"And we have ploughed that £5m back from the growth in revenue into the club and team, to enable us to compete in the league."