Portsmouth: Club announce operating profit in first full year
Last updated on .From the section Football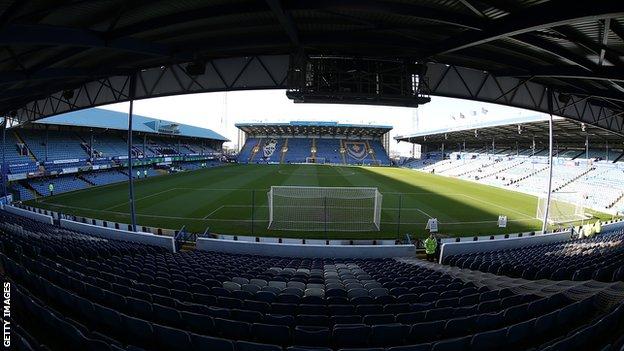 League Two Portsmouth have announced an operating profit of £118,000 in the first year of trading after emerging from administration.
The published accounts cover the period straight after the club left administration and end in June 2014.
They include a turnover of £6.6 million and gate receipts of £3.4 million.
"These set of accounts give us a fantastic base on which to build on," Pompey's Chief executive, Mark Catlin, told the club website.
After the net interest charges of the loans taken out to purchase the club back in April 2013 were included there was an overall loss of £171,000 for the year.
The League Two club came out of administration in April 2013 and were taken over by a community bid to prevent liquidation.
Pompey adopted austerity measures and were forced to operate without a training ground, a kit deal or commercial agreements, with rebuilding led by suppliers and stakeholders.
"We undertook a substantial restructuring of internal operations, as well as managing the £14m legacy debt, which was reduced to £5m at the year-end and then fully repaid two years ahead of schedule in September 2014," finance director Tony Brown said.
"The rebuilding process has continued this year, with the building of a new training ground, improvements to the stadium, with the aim of securing solid foundations to enable the sustainable growth of the club," he added.