Women's World Cup: Hawk-Eye to be used in Canada tournament
Last updated on .From the section Women's Football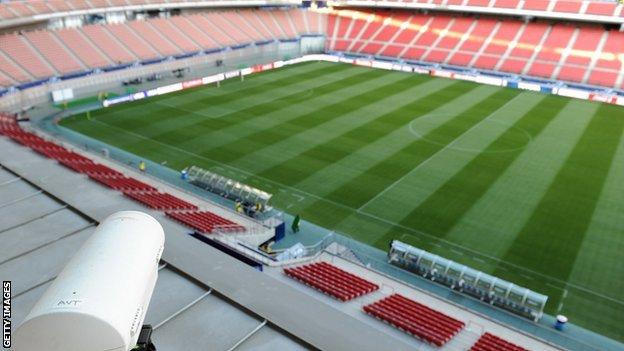 The 2015 Women's World Cup in Canada will feature goalline technology, Fifa has confirmed.
UK-based Hawk-Eye, which provides the system in the Premier League, has been awarded the contract by world football's governing body.
It will be the first time goalline technology has featured at the major women's football event.
Hawk-Eye uses seven cameras per goalline to detect the ball and claims its system is "millimetre accurate".
It indicates within one second whether or not a goal has been scored by a vibration and visual signal on each match official's watch.
Fifa has come under scrutiny in the run-up to the World Cup over the use of artificial pitches at the tournament.
Eighty-four players from 13 countries made a gender discrimination complaint over the use of the synthetic turf, but the group has since dropped its legal case.
The competition runs from 6 June to 5 July and will be played at stadiums in Edmonton, Moncton, Montreal, Ottawa, Vancouver and Winnipeg.