Bolton Wanderers: Debt figure up to £172.9m after losses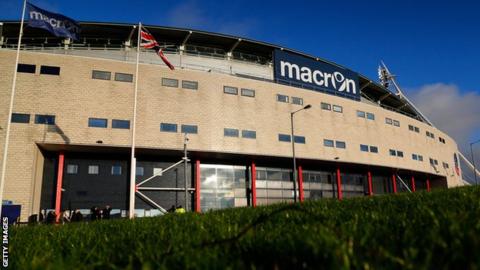 Championship club Bolton's debt is up to £172.9m after announcing a loss of £9.1m for the 2014 financial year.
The net figure is an improvement of £41.6m from £50.7m losses revealed during the last set of results.
Wanderers announced that staff costs have reduced by £9m because of a number of players leaving.
Bolton, who owe the majority of their debt to owner Eddie Davies, ended an 11-year stay in the Premier League after relegation in May 2012.
"There's no doubting that the transition to the Football League has been a challenging one," said chairman Phil Gartside.
"Eddie Davies continues to provide a humbling level of support to the football club, and as a wider business we are continuing to develop our non-footballing operations.
"We continue to move towards a self-sustainable future, demonstrated by the club successfully meeting the Financial Fair Play criteria."
The Championship side, who are managed by former Celtic boss Neil Lennon, currently sit 17th in the table, 10 points points above the relegation places.