Alan Pardew gets behavioural help from sports psychologist
Last updated on .From the section Crystal Palace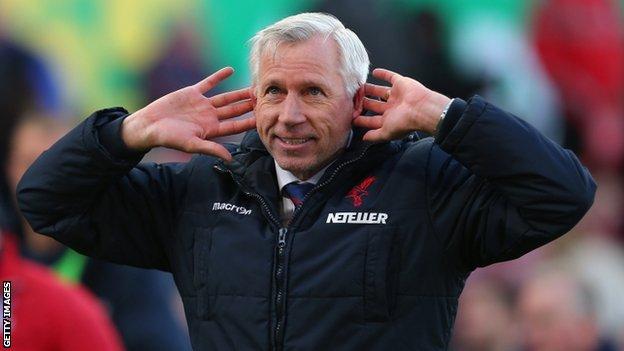 Crystal Palace boss Alan Pardew has revealed he has been getting help from cricketer turned sports psychologist Jeremy Snape to deal with his touchline behaviour.
Pardew, 53, has been involved in a number of touchline incidents.
While at Newcastle last year, he was given a seven-game ban and £60,000 fine for a headbutt on Hull's David Meyler.
"Now I have to manage myself and make sure I am in the right place to be controlled for 90 minutes," he said.
In 2012, while also at Newcastle, he was fined £20,000 and given a two-match touchline ban for pushing assistant referee Peter Kirkup in a 2-1 win over Spurs.
And in 2006, when he was in charge of West Ham, he had to apologise to Arsenal manager Arsene Wenger after excessively celebrating a winner against the Gunners, eight months after he denied Wenger's claims he was a racist or xenophobe.
But Pardew told BBC Radio 5 live that the incident with Meyler showed him he had to change his ways and through the League Managers Association, he started working with Snape.
The former Leicestershire captain played 10 one-day internationals for England between 2001-2 and has a Masters degree in sports psychology. He worked with Sri Lanka's team in the recent World Cup and during their home series last year against England.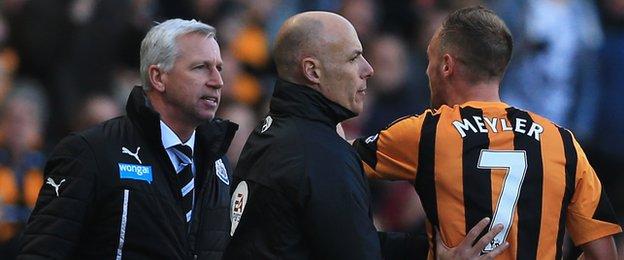 "My natural instinct is to be aggressive in the way my teams play," said Pardew. "I have had to learn from my own experiences and not get too involved in that.
"There have been times in the past when probably that was not the case.
"Jeremy has helped me on the sidelines in terms of focussing on what I can control and that works well for me. It wasn't about calming me down; it was about finding the triggers that got to me.
"All the times I have been in trouble it has been reactionary when I have felt an injustice so when those issues arise now, I know not to react and that is when I switch the off button."