West Brom: Jeremy Peace will only sell if deal is done quickly

By Pat Murphy
BBC Radio 5 live
Last updated on .From the section West Brom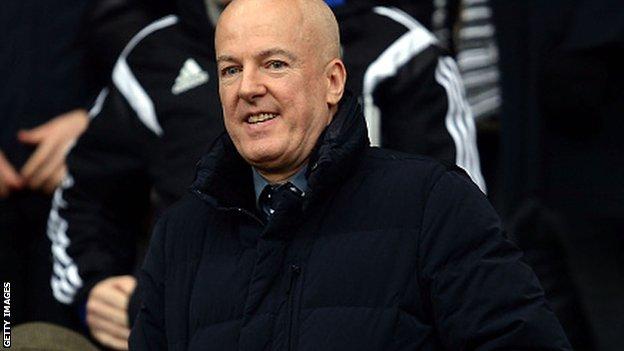 West Brom chairman Jeremy Peace will only sell the club if a deal can be done early in the summer - otherwise any talks will be put on hold for at least another year.
Groups from China and the USA are believed to be interested in buying the club, with Peace asking for £150m.
Peace is keen that the process does not drag on, so that the club can plan properly in the summer transfer window.
Manager Tony Pulis is expected to be part of any new structure.
With another year to go before Premier League clubs get their hands on a massive TV rights windfall, it is essential that West Brom stay in the top flight and Pulis's experience in that direction is deemed essential.
Pulis has helped steer West Brom away from the relegation zone since taking over on 1 January.
The interested parties are both believed to be actively involved in a bid and it is understood their representatives have already been shown around the club and training ground. But the sticking point will probably be the asking price.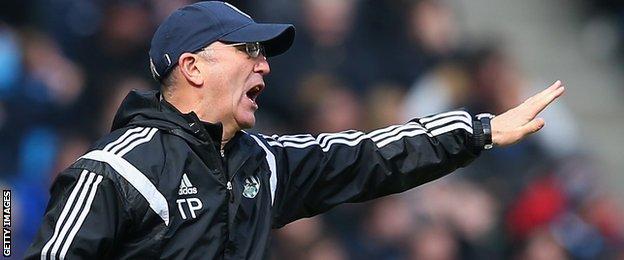 Peace, 58, is looking for £150m-plus but potential buyers - aware that West Brom are a middle-range Premier League club with no serious expectation of winning trophies - are likely to pitch the bid at about £110m. The attraction for them is simply to be in the Premier League, with the accompanying TV riches.
With Peace owning almost 90% of the company that owns West Brom, negotiations would be comparatively straightforward, as only one person would act for the sellers.
West Brom are a well-run, prudent club and Peace's experience with public companies means the books will be easy to comprehend and reliable. The deal could easily be done within 10 weeks.
So the only complicating factor remains the price - provided Peace is assured the prospective owners have the club's interests at heart.
He will not go for a protracted selling process along the lines of Aston Villa in this past year. It will be a clean, swift deal, or not at all.
Peace wants Pulis to have a clear run this summer at sorting out player recruitment to prepare for a season where survival's imperative in the Premier League.
So, 13 years after Peace became chairman of West Brom, he remains the key to the club's future. He will not just go for a quick sale. Everything has to be right for him - or there's no deal.