Rangers: Dave King cleared by court to join board
Last updated on .From the section Football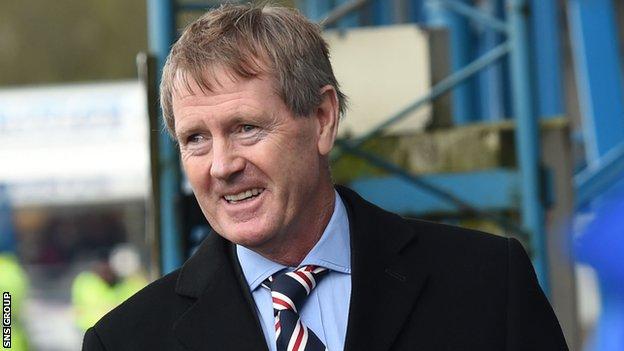 Dave King is a step closer to taking over as chairman of Rangers after the Court of Session cleared his application to become a club director.
King had to seek approval due to his boardroom involvement with the company that ran Rangers before administration and liquidation in 2012.
He has still to satisfy the Scottish FA of his 'fit and proper' status.
However, King says he hopes the governing body take guidance from the court ruling.
King, together with Paul Murray and John Gilligan, were voted onto the board of Rangers International Football Club plc with backing from 85% of shareholders at an extraordinary general meeting in early March.
Murray is acting as the club's interim chairman as King awaits a verdict from the SFA.
"Today's decision has removed the final legal hurdle for me to take up my role on the board following the overwhelming mandate at the general meeting," said King in a statement.
"I have fully co-operated with the SFA over the last few weeks and thank them for the care and attention with which they have undertaken this task.
"I must be the most scrutinised candidate in Scottish football history but accept this as being preferable to the lack of scrutiny that has been the case in Rangers recent past - and possibly other clubs.
"I hope that matters can be swiftly concluded now that, with the permission of the court, I can take up my role as a director of RIFC."