Kidderminster Harriers: Ken Rae resigns as club chairman
Last updated on .From the section Kidderminster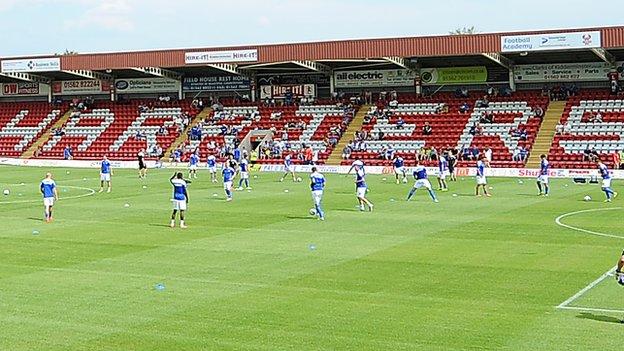 Ken Rae has resigned as Kidderminster Harriers chairman after only 14 months in the role at Aggborough.
Fellow directors Gino Ruffinato and John Davies have left the board too.
The announcement comes less than a month after Rod Brown was appointed as vice-chairman to "compile an overview of all the facets of the club and provide recommendations to the board".
A club statement said: "The aim is to attract further investment into the club and to provide a secure future."
The statement added: "This new situation has afforded the shareholders and the board of directors an opportunity to restructure the administration of the club to enable it to meet the challenges currently being faced by many football clubs.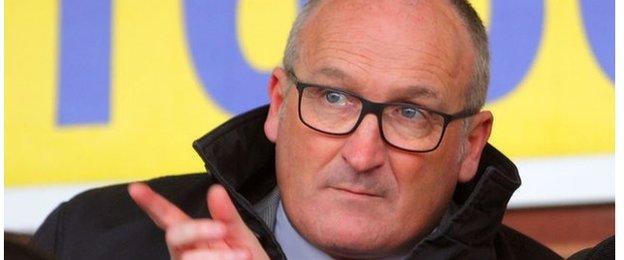 "We thank them each for their valuable input and efforts on behalf of the club and in particular their services following the sudden resignation last year of the former chairman (Mark Serrell) and his wife.
"There was a serious gap to be filled and they willingly rose to the challenge."
Harriers, who stand 13th in the Conference, have already revealed the extent of their financial woes.
They were in the running to make the play-offs until a succession of forced players sales triggered a run of only one win in 12 matches - and manager Gary Whild has admitted that he considered quitting too.