Paolo Guerrero: Corinthians' Peru striker has dengue fever
Last updated on .From the section Football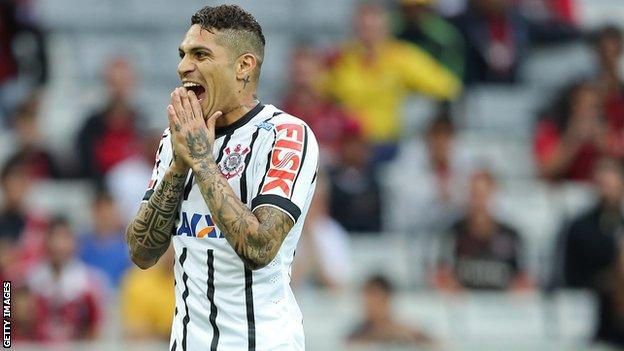 Peru striker Paolo Guerrero, who plays for Brazilian side Corinthians, has been diagnosed with dengue fever.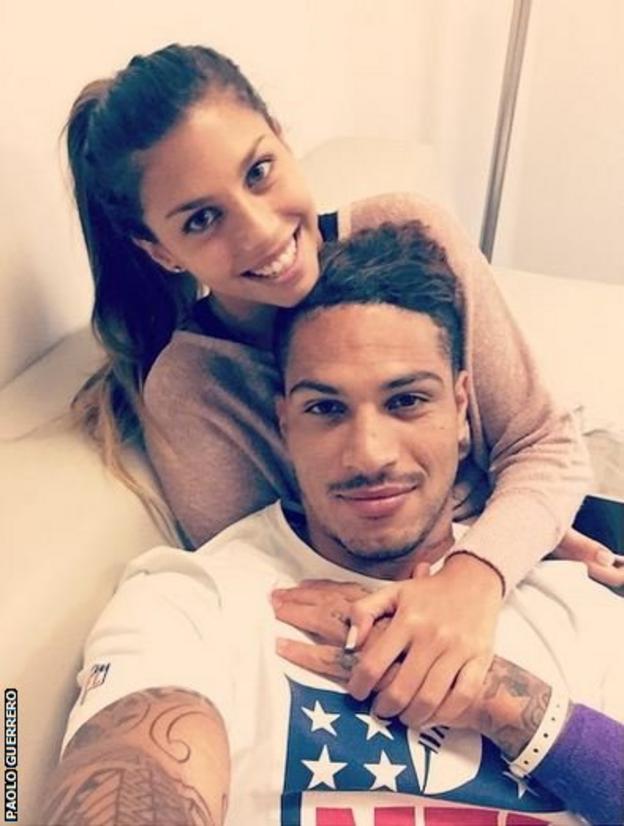 A spokesman for Sao Luiz hospital in Sao Paolo confirmed the 31-year-old has the mosquito-borne tropical disease but said he was "doing well".
Guerrero missed his side's league match with AA Pronte Preta on Saturday because of a fever and was sent to hospital for tests.
He is Corinthians' top scorer and could be out for two weeks.
Guerrero, who has played for Bayern Munich and Hamburg, posted a picture from hospital on Instagram on Tuesday, saying: "I hope that my recovery is speedy."
The forward, who has six goals this season, will miss the Sao Paolo state league semi-final with Palmeiras on 19 April.
He will also likely be sidelined for the final two matches in the group stage of the Copa Libertadores, the South American club competition.
Dengue fever (from the World Health Organisation)

The virus, found in in tropical and sub-tropical climates, is transmitted to humans through the bites of infected female mosquitoes

Symptoms last between two and seven days and include a high fever, severe headache, pain behind the eyes, muscle and joint pains, nausea, vomiting, swollen glands or rash.

Causes flu-like illness, and occasionally develops into a potentially lethal complication called severe dengue. There is no specific treatment for dengue.

In 2013, there were 2.35 million cases of dengue reported in the Americas