Louis van Gaal: Manchester United boss installs floodlights
Last updated on .From the section Football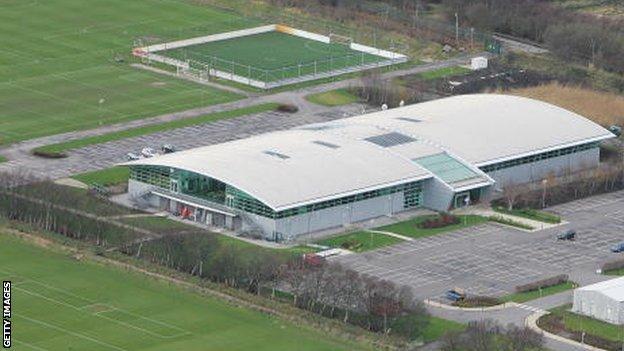 Louis van Gaal will have floodlights installed at Manchester United's training ground so his players can train in the evenings.
The United manager has already switched some training sessions from mornings to afternoons since his appointment.
Planning permission has been granted, meaning the floodlights will be in use by the start of next season.
Van Gaal wants to replicate conditions his side will face in midweek matches and some late afternoon games.
The Dutchman, 63, has already presided over extensive work at Carrington, where the main training pitch was re-laid, trees planted to reduce the effect of the wind and high-tech cameras are being used to monitor the United squad in training.