Kilmarnock write to SPFL to protest at 'unfair treatment' over fixtures
Last updated on .From the section Football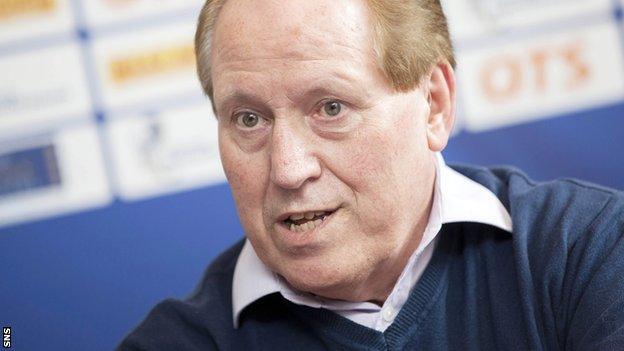 Kilmarnock have written to SPFL chief executive Neil Doncaster to protest over "unfair treatment".
Chairman Jim Mann highlighted issues over the post-split fixtures, namely the number of home games they have got.
They are also unhappy a request to play at home to celebrate the anniversary of the 1964/65 season was denied.
He said: "I feel very aggravated about the contents of the post-split fixtures and have protested in the strongest possible fashion to the SPFL."
Kilmarnock have received only two home fixtures after the split, meaning they will be the only side in the top flight to have played 18 home games and 20 away.
The Rugby Park side had also hoped to have a home fixture on Saturday 25 April to celebrate the 50th anniversary of winning the league championship in the 1964/65 season, but say it was turned down without an explanation.
Mann said: "I do not feel our request to host a home fixture to coincide with the 50th Anniversary of the club's only title success was unreasonable and I felt that I had a duty to our fans and importantly our season ticket holders to speak up".
The SPFL have since contacted the club and will hold a meeting to address the issues raised.