Jurgen Klopp would do well in Premier League - Per Mertesacker
Last updated on .From the section Arsenal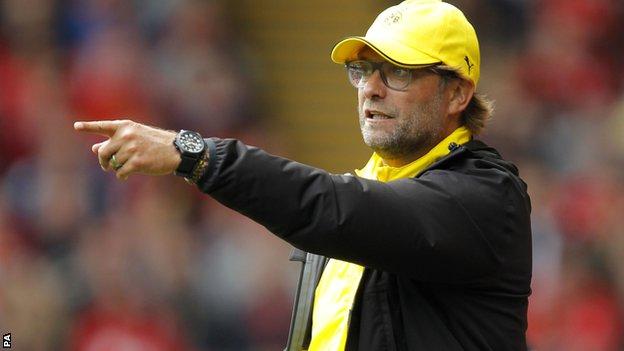 Jurgen Klopp would be very well suited to managing in the Premier League, says Arsenal defender and fellow German Per Mertesacker.
Mertesacker, 30, said: "His passion would fit and to see him in England would be very interesting.
"It would be nice if a German coach would take the challenge of working in the Premier League."
Klopp has coached Dortmund since 2008, taking them to two league titles and the Champions League final in 2012-13, but they are 10th in the Bundesliga this season.
Mertesacker added: "Everyone has their philosophy and Jurgen Klopp has proved he's top level and can teach a lot."
Klopp has previously been linked with a move to Arsenal, but Arsene Wenger's continued stay with the Gunners has ruled that out in the short term.
"It's not so good for Dortmund that he is leaving, but hopefully one day he will manage abroad," Mertesacker said.
"I am curious what happened to him because he was an outstanding figure in the Bundesliga in the last couple of years and always a title contender.
"It will be interesting to see what happens in the summer."