Tim Sherwood: Aston Villa are FA Cup final underdogs
Last updated on .From the section Aston Villa
Aston Villa boss Tim Sherwood says all the pressure will be on Arsenal when the two sides meet in the FA Cup final.
On 30 May they will face the Gunners, who have already beaten them 3-0 and 5-0 this season and are 13 places above them in the Premier League table.
"We will be the underdogs," said Sherwood. "The pressure is on Arsenal as they are the holders."
The 46-year-old, whose team are currently 15th in the league table and just four points above the relegation zone, added: "For now we have to put the final on the backburner.
"There is a lot of hard work between now and that game. It'll be a great occasion for the football club but nothing is won yet.
"We need to secure our safety and then come back and take the game to Arsenal."
Upsetting the odds
Villa upset the odds to win Sunday's semi-final at Wembley against a Liverpool side who beat them 2-0 at Villa Park in the league in January and are pushing for a top-four finish this season.
They also had to come from behind, with Christian Benteke's low finish and a superb team goal, finished off by Fabian Delph, overturning Philippe Coutinho's driven opener for the Reds.
"Not many gave us a chance today but we believed it and when we stepped onto the pitch we realised the fans believed it too," said Sherwood.
"I thought we dominated the football after Benteke's goal and caused Liverpool a lot of problems.
"We looked at Liverpool and thought we could cause problems with two number 10s. Jack Grealish and Charles N'Zogbia played in the pockets and were hard to pick up.
"We knew our midfield three would have the energy to cope and I thought the game plan worked perfectly today."
The Villans' new hero
Jack Grealish had not started a game for Aston Villa prior to Tim Sherwood's appointment in February but the 19-year-old midfielder impressed enough on his full debut in the 3-3 Premier League draw with QPR to keep his place for the following two games, including Sunday's semi-final, in which he excelled.
Congratulations for Villa on Twitter
Prime Minister and Villa fan David Cameron:
Congratulations to Aston Villa on reaching the FA Cup final. A tremendous achievement.
Former Villa midfielder Thomas Hitzlsperger:
Proud of this Aston Villa team! Can't wait to watch you lift the FA Cup trophy!
Ex-Villa midfielder Steve Froggatt:
Villa gave an outstanding team display, Delph and Grealish individually superb. Great day for the club and the fans.
"He could be right up there amongst the best of them," Sherwood told BT Sport. "The ball is a friend of his.
"The bigger the stage, the better he plays, and that's a sign of real talent.
"He's very durable, he's a big guy - he takes even more kicks in training than on the pitch. But he's only a kid and he's still learning.
"He's Aston Villa through and through. He lives a couple of miles away from the ground. He just wants to play for Aston Villa and I want to give him the platform to do that because he has earned the right."
A Fab showing from Delph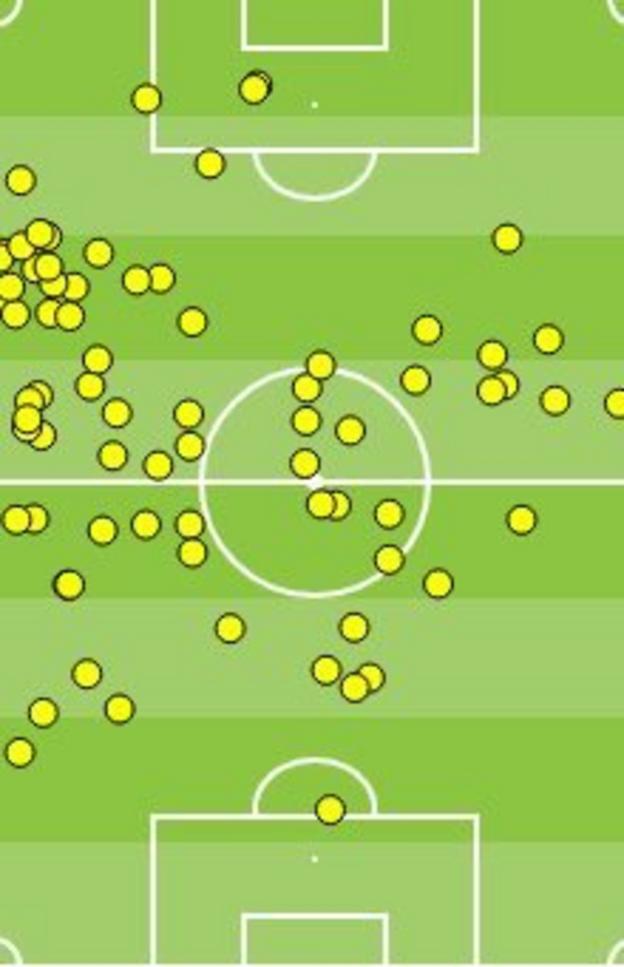 Central midfielder Delph has been a key figure for Villa in a season that has also seen the 25-year-old make his full England debut.
He underlined this with the winner at Wembley - a cool side-footed finish after collecting Grealish's pass into the box.
"When I came to the club Fabian Delph had just signed a new contract. He's showed a lot of loyalty and he will do for me," added Sherwood.
"We need characters like that who are willing to put themselves on the line.
"I've never seen him have a bad day for England at Wembley and hopefully he'll play well in the final.
"He's nicked a couple of goals for us recently and I've been encouraging him to do that.
"Hopefully he'll carry on that way and become too expensive for anybody to buy."