Gemma Fay calls for more female representation in SPFL
Last updated on .From the section Football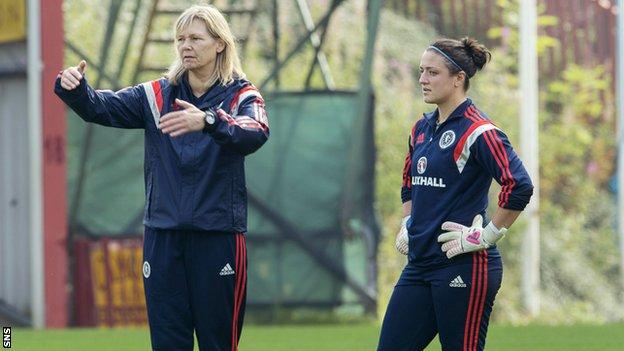 Scotland goalkeeper Gemma Fay thinks Scottish football needs to change and says women can help lead the way.
Fay, capped over 160 times for her country, says females are not represented enough at board level.
"When we talk about Scottish football we need to remember that we're talking about business." Fay told BBC Scotland.
"Football is business. That means that what you do has to be representative of the members of your organisation and the people who are out there."
Hearts owner Ann Budge and Hibernian chief executive Leeann Dempster both criticised the governance of the Scottish Professional Football League last week.
"What both Ann Budge and Leeann Dempster said was impressive in that they challenged the processes - it wasn't a personal attack, it wasn't targeted at any individual," added Fay.
"They're both very successful businesswomen, they've come into the game with a great skill-set. They've used that skill-set to say 'hold on a minute, we have processes and procedures in place for a reason - it's there so that the game runs well and that we keep our integrity'.
"That's been challenged so as an owner and a chief executive they stand up and say 'hold on a second, that's not right for us and it is not right for our game'."
The 33-year-old pointed to Norway, where 40% of women's representation on boards must be women.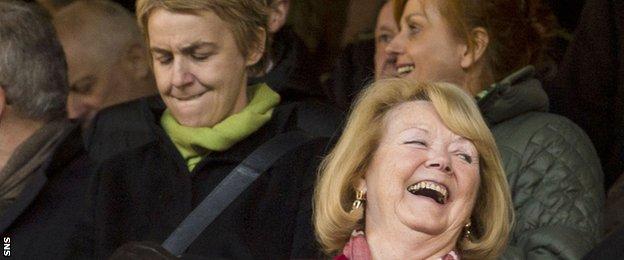 She said: "If we talk about a football club - they have a female fan base as well. Arguably, football at board level in Scotland and in the UK fails to reflect that.
"We need to start looking at football in a different way if we're going to see change and progress.
"If you look across the UK we have 20% women versus 80% men in terms of representation across sporting boards at director level. That's something that within Scotland we're trying to address through the Equality Standard for Sport.
"We want women to be on these boards because they have the right skill-set. There's evidence there to say that if you have a diverse board you get better performance.
"If you look at what these two women are doing in Scottish sport, 20 years ago this would be unheard of. When we talk about women in sport it is not just about the actual taking part and playing of sport - there are so many roles across sport: journalism, administration, marketing.
"These are fantastic women with fantastic business minds and that can only be good for Scottish football and Scottish sport in general."