St George's win 10th Manx league title in 12 years
Last updated on .From the section Football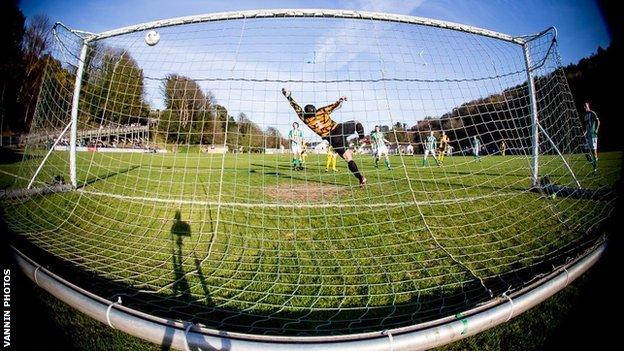 St George's have been crowned Canada Life Premier League champions for the 10th time in 12 years.
The Douglas side won the title by four points after a comfortable 5-0 victory over Laxey at Glen Road on Wednesday.
They started the game knowing they had to match the result of Peel, who lost 3-2 on the day to 10-man St Mary's at the Bowl.
St George's manager Chris Bass senior said: "It has been another terrific campaign. The lads have been great."