Tony Vance: Teams 'deliberately' try to frustrate Guernsey
Last updated on .From the section Football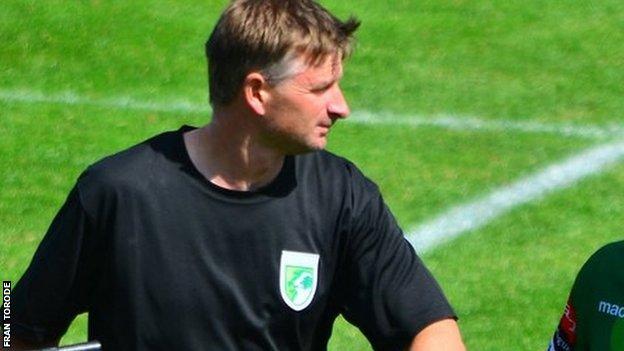 Guernsey FC manager Tony Vance has said he feels his team are unpopular with their rivals and believes opponents deliberately try to frustrate them.
The Green Lions finished 10th in the Isthmian League Division One South after they beat Worthing 5-2.
"There are teams that don't like us and they have been very verbal about that," Vance told BBC Radio Guernsey.
"I can't change their opinion but what we do is try and go about our business in a professional manner."
Vance said he thought the tactics opposition teams used were designed to aggravate his side as they disliked having to travel so far to play them.
"It's a competitive league we're in and it's a really ruthless business so they'll look for anything they can to upset you and make comments to frustrate you," he added.
"If that means they don't like us and the fact they've got to get up early in the morning, they will play any card they can."