Shropshire side Denso FC have only win of season wiped out
Last updated on .From the section Football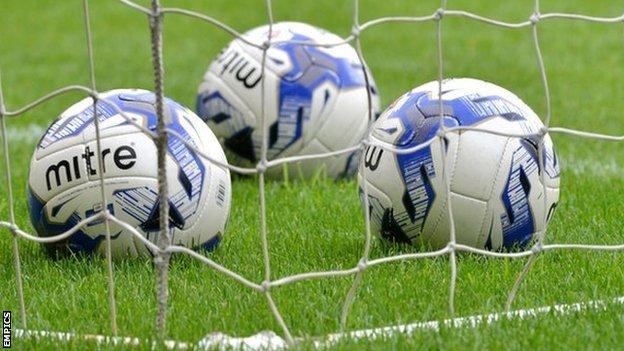 A struggling non-league team from Shropshire have had their only win of the season wiped out for fielding four ineligible players.
Telford club Denso FC, who finished bottom of Division Two of the Mercian Regional League, beat AFC Broseley Reserves 3-2 back in February.
But it has since emerged four of their players were unregistered, one of whom was suspended.
They lost all 21 other games, finishing with a goal difference of -281.
"We're sorry to have to take this action but rules are rules," Mercian League secretary Phil Davies told BBC Radio Shropshire.
"We've been very supportive of Denso but they played four players who were not registered, and one was suspended."
Denso suffered some eye-watering defeats this season, losing games 39-0, 28-0 and 23-0.