The Champions League finalist hoping to get a Scotland cap
By Craig Anderson
For BBC Sport Scotland
Last updated on .From the section Football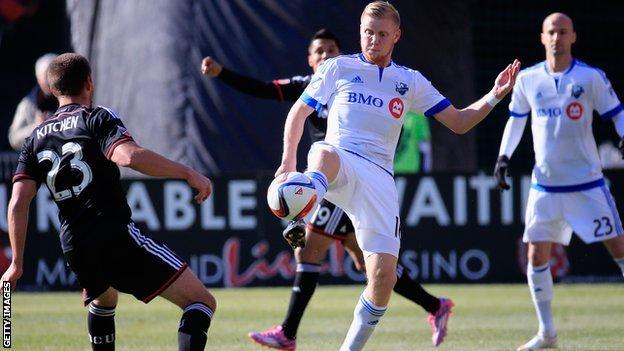 Calum Mallace hopes to catch the eye of Scotland manager Gordon Strachan, with the 25-year-old on the verge of becoming a Champions League winner.
Major League Soccer side Montreal Impact face Mexican outfit Club America in Wednesday's CONCACAF Champions League final second leg.
For Mallace, born in Torphichen near Bathgate, it will be the biggest match of his career to date, with the tie poised at 1-1 after the first game.
"Every child in Scotland has dreamt of playing for their country and I'm no different," said Mallace.
"I was born there and my family are Scottish so it would be a dream come true.
Mallace left Scotland at the age of nine after his father's work took him to Minnesota with a top manufacturing firm.
He was an Airdrieonians fan as a boy and spoke about a recent meeting with a couple of heroes.
"We never missed an Airdrie game when we went," said Mallace. "Back then they had guys like John Martin, Stevie Cooper, Jimmy Sandison, Paul Jack, Kenny Black, Marvyn Wilson, Alan Lawrence and Andy Smith. It was a great team.
"My older brother went to the cup final in '92 when we lost 2-1 to Rangers at Hampden. I was too young to go, but he still talks about it to this day.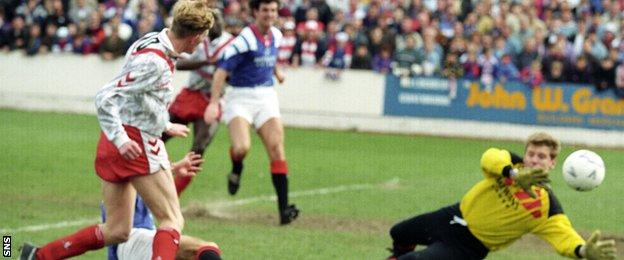 "In fact, we actually played Houston Dynamo a couple of weeks ago, who are managed by Owen Coyle and Sandy Stewart and they were heroes of mine when I watched Airdrie.
"I was telling them I used to watch them when I was young, which was a great thrill for me. I still follow them on social media and on the internet so they are still my team, even now."
Now, as he stands on the verge of something special in his career, he says the support Impact have received from across the world has been overwhelming.
He added: "The mood and the support around Montreal has been tremendous and the amount of posts and tweets on social media has been amazing.
"There's a real excitement about this game and a full house is expected at the Olympic Stadium when we play the second leg.
"The game's actually been moved to bring in more fans and it's sold out at around 60,000 compared to the regular crowd we get at Saputo Stadium, which holds around 20,000.
"As much as being at home would give us an advantage, the bigger venue will make the atmosphere electric because of the excitement around the game."
Last week's first leg took place at the famous Azteca Stadium in Mexico City, the scene of some historic footballing occasions, like the 1970 World Cup Final between Brazil and Italy.
Mallace was fully aware of the stadium's place in football history and admits it's the largest venue he's played at in his career so far.
He said: "The Azteca is the biggest stage I've ever played in so far and there was over 100,000 there in the first leg.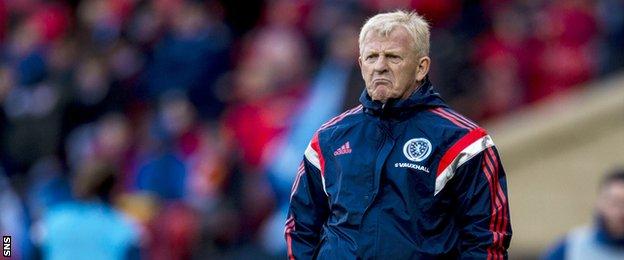 "When you walk out there, it's really quite breathtaking and is definitely the most exciting game I've ever been part of.
"It's something that will stay with me the rest of my life.
"The history of the place really stands out and everyone knows that's where [Diego] Maradona scored his "Hand of God" against England in 1986.
"So much has taken place in a venue like that and you had to take a minute to appreciate it and what's happened in that stadium.
"For me to able to play there is a blessing and something I'll never forget, no matter what I do. I just hope we can finish the job on Wednesday and achieve something special."