Robbie Savage: Who will win scrap to stay in Premier League?
Last updated on .From the section Football

In his regular BBC Sport column, Robbie Savage looks at how the fight for survival at the bottom of the Premier League table is shaping up with less than a month of the season remaining.
The Premier League title race is as good as over and the top four looks sorted too - that just leaves relegation as the final top-flight battle to be decided.
I think there are seven teams involved and, looking at the table, 35 points should be enough to stay up.
That is good news for Newcastle because, despite their terrible form, they have that many already.
By my reckoning, a point would make absolutely certain of safety for the Magpies - but at the moment it is hard to know where that would come from.
Bottom of the Premier League (1 May)

Pos.

Team

P

W

Pts

GD

14.

Newcastle

34

9

35

-21

15.

Hull

34

8

34

-13

16.

Aston Villa

34

8

32

-22

17.

Leicester

34

8

31

-18

18.
Sunderland
33
5
30
-23
19.
QPR
34
7
27
-21
20.
Burnley
34
5
26
-26
Newcastle's top-scorer Papiss Cisse will return from suspension after this weekend's game against fellow strugglers Leicester.
They have to hope the Senegal international can make a difference because I have seen nothing else recently to suggest the Magpies can save themselves.
John Carver's side are in freefall after losing their last seven games and to stay up they might have to rely on three of the six teams below them failing to catch them.
This is how I think things will pan out.
Newcastle
| Current position: 14th | 35 points | Form: LLLLLL |
| --- | --- | --- |
Remaining games:
Leicester (a), West Brom (h), QPR (a), West Ham (h)
Verdict: Staying up, because of the failings of others.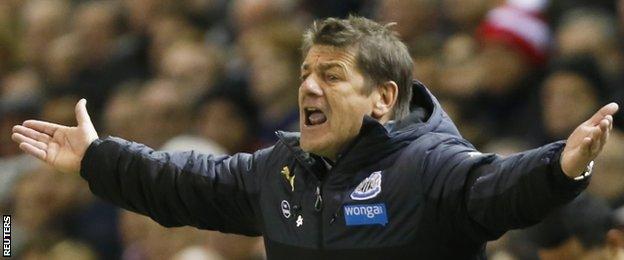 To match Newcastle's 35 points, Burnley need three wins from their last four games, and QPR would need at least two wins and two draws.
Sunderland are on 30 points and have a game in hand, so are looking at two wins out of five to go above their north-east rivals - but in effect it is two wins from three because their final games are away at Arsenal and Chelsea and I cannot see them getting anything out of either.
Leicester have shown over the past few weeks that it is possible for teams to suddenly find the sort of form they have not previously looked capable of, but it is rare for more than one team to do that each season.
The Black Cats managed it last year - it looks like Newcastle are safe unless they do it again.
Did you know? Newcastle have spent 49 days in the bottom three this season, but have not been there since mid-October. Since the Premier League was reduced to 20 teams in 1995, the team to spend the fewest days in the relegation zone but still go down were Wimbledon, with a total of eight days in 1999-00. They lost eight straight games in March and April, climbed back out after a week in May but then went back in - and went down - on the final day.
Hull
| Current position: 15th | 34 points | Form: DLLLWW |
| --- | --- | --- |
Remaining games:
Arsenal (h), Burnley (h), Tottenham (a), Man Utd (h)
Verdict: Staying up, thanks to Dame N'Doye.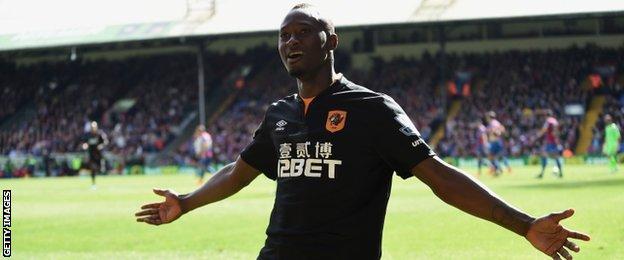 Hull boss Steve Bruce's experience has been vital but N'Doye's goals have made the difference. What a signing he was.
Since arriving on deadline day in February, the Senegal striker has found the net five times and earned the Tigers seven points. They just need another one to be safe from the drop.
Did you know? Since 1995, the only team to be higher than 16th place after 34 games and go on to be relegated were Birmingham in 2011. At this stage of the season they were 15th, like Hull.
Aston Villa
| Current position: 16th | 32 points | FORM: WLLDWL |
| --- | --- | --- |
Remaining games:
Everton (h), West Ham (h), Southampton (a), Burnley (h)
Verdict: Staying up. Another win should do the trick for Villa and, with three of their last four games at home, I think they will do even better than that.
My worry for Villa was that they would get relegated the week before the FA Cup final, which would make that day a bit of a non-event.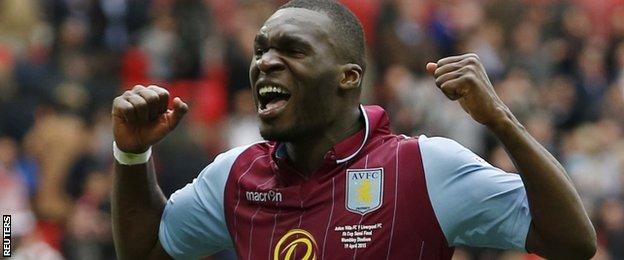 But Christian Benteke is scoring again and they will be absolutely fine. Their next problem is keeping hold of the Belgian striker, because he is good enough to be playing for a top-four team.
Did you know? Under Tim Sherwood, Aston Villa have won three of their nine PL games (a 33% win rate) compared with five wins in 25 under Paul Lambert (20% win rate).
Leicester
| Current position: 17th | 31 points | FORM: LWWWWL |
| --- | --- | --- |
Remaining games:
Newcastle (h), Southampton (h), Sunderland (a), QPR (h)
Verdict: Staying up, but there is still work to do.
Foxes boss Nigel Pearson is usually a nice guy, and his rant after Wednesday's defeat by Chelsea shows the pressure all the managers at the bottom are under.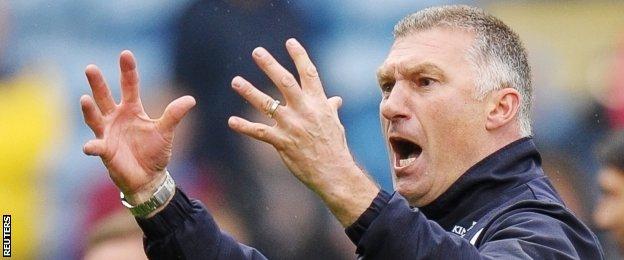 I am as surprised as everyone else that they still have something to fight for. Leicester looked dead and buried a month ago, but four wins in a row from the start of April have put survival in their own hands.
More importantly, their players will now believe they can stay up and, looking at their remaining fixtures, they should get enough from those games.
Did you know? Only Arsenal, Everton and Chelsea (13 each) have picked up more points in the last six games than Leicester (12).
Sunderland
| Current position: 18th | 30 points | FORM: DLLWLD |
| --- | --- | --- |
Remaining games:
Southampton (h), Everton (a), Leicester (h), Arsenal (a), Chelsea (a)
Verdict: Going down. There will be no Great Escape this time.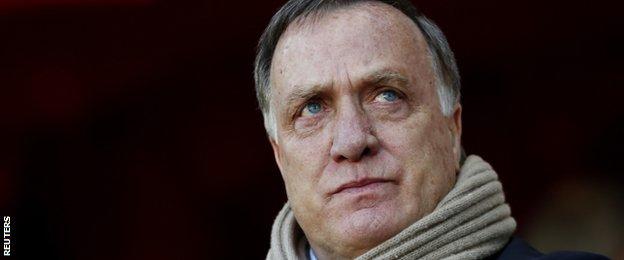 It was a gamble to change their manager when they did and bring in Dick Advocaat with 10 games remaining.
He had an initial impact with a win against Newcastle but, defensively, the Black Cats still look shocking. That is the main reason they have won just one of their last 10 games.
Did you know? Since 1995, only 11 of the 57 teams to be in the bottom three after 34 games have stayed up. Sunderland, last season, are the only team to have been bottom at this stage and survived.
QPR
| Current position: 19th | 27 points | FORM: LLWDLD |
| --- | --- | --- |
Remaining games:
Liverpool (a), Man City (a), Newcastle (h), Leicester (a)
Verdict: Going down, again.
West Brom and Crystal Palace with Tony Pulis and Alan Pardew are two examples of teams who decided to make a managerial change this season and picked the right men at the right time - the turn of the year - to make a difference.
Like Sunderland, QPR changed their manager late, after the January transfer window had closed.
They both went with somebody with no experience of managing in England, and on a short-term deal. I don't think it will work out well for either club.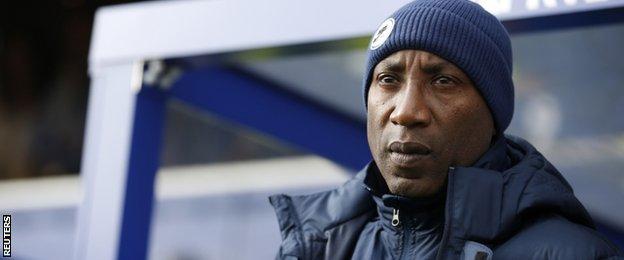 QPR boss Chris Ramsey is a very good coach but he is not used to being a manager, and the stresses of being in charge of a relegation-threatened side.
Did you know? QPR have conceded the first goal in 24 out of their 34 Premier League games this season, the most in the Premier League.
Burnley
| Current position: 20th | 26 points | FORM: WLDLLL |
| --- | --- | --- |
Remaining games:
West Ham (a), Hull (a), Stoke (h), Aston Villa (a)
Verdict: Going down, but in good hands.
It is going to take something special to keep Burnley up now and I am not sure where it is going to come from.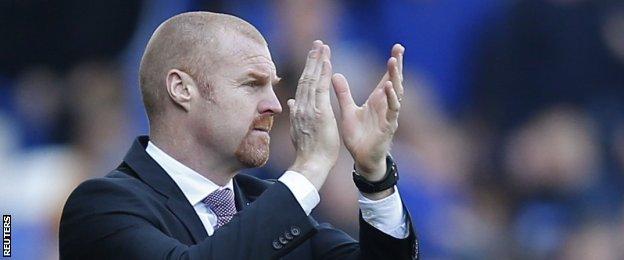 The Clarets have given absolutely everything in pretty much every game this season, often pushing teams hard without getting a reward.
They deserve great credit for their efforts, but I don't think their players can give any more to the cause in these last few weeks.
If they do go down, then at least they are in good shape to come back up under Sean Dyche next season.
They have almost been planning for relegation with the way they approached this season, with the view of coming back stronger next time.
Did you know? Burnley have spent 219 days in the relegation zone this season, more than any other club. Since 1995, only two teams teams have spent longer in the bottom three but still stayed up - Southampton in 1998-99 (252 days) and Sunderland last season (226 days).
Robbie Savage was speaking to BBC Sport's Chris Bevan