Chelsea: Why only one man matters at 'boring' champions-elect
By Amy Lawrence
Football writer
Last updated on .From the section Football521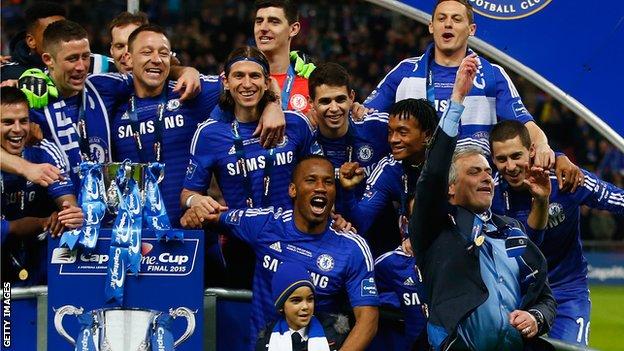 Unfortunately we are unlikely to ever discover whether Roman Abramovich amused himself by cheerfully humming "boring, boring Chelsea" at a quiet moment this week.
Such is the force field of privacy erected around the owner of English football's champions-elect, the current debate over his team's sense of style swirls around without a word from the man who apparently first fell for football when he watched a game that brimmed with flamboyance and romance.
So the story goes, Abramovich was at Old Trafford for a Champions League quarter-final second leg in April 2003 as, on the night, Manchester United defeated Real Madrid 4-3. Real progressed 6-5 on aggregate after a hat-trick from the original Ronaldo - a Brazilian at the peak of his glorious powers - and the flame to buy a football club ignited.
The background figure of Abramovich is essentially the only one that matters in this great boredom question. In the context of his decision-making on managers during his 12 years as Chelsea's owner, and in particular the suggestion that Jose Mourinho's first spell finished abruptly partly because the owner craved a higher aesthetic polish to go with the silverware, Abramovich's take on it all is a fascination we'd be lucky to uncover.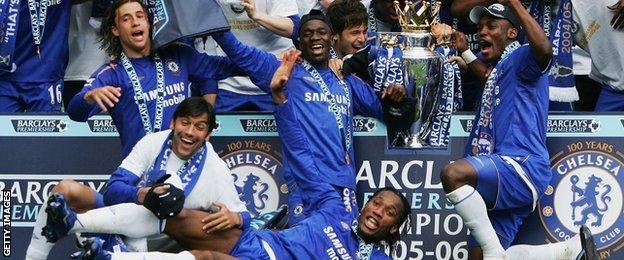 There has been much to admire about Chelsea's rise back to the top of the English game this season. Thibault Courtois has excelled in goal. The rearguard, with Nemanja Matic patrolling in front of them, dominates better than any other. Cesc Fabregas and Diego Costa were outstanding buys from La Liga who immediately upgraded Chelsea's capacity to create and execute goals. Willian's drive catches the eye. Eden Hazard is a well-deserved player of the year.
Is that enough to thrill Abramovich? Compared to the general levels of Premier League champions in recent seasons, it is true that this season's Chelsea do not live up to the usual levels in attack.
Currently on 68 goals, with four games left to play, they have some distance to make up on the benchmark of the last few years. Last season Manchester City scored 102 Premier League goals. The average in the past five years for champions is a shade over 92.
Statistically, the current Chelsea team are on course to have the lowest shots total and lowest shots-per-game of any Premier League-winning team from the past decade, which includes Mourinho's first Premier League assaults.
Last five Premier League title winners and Mourinho's last Chelsea side to win the title in 2005-06

Team & Season

Games played

Won

Drawn

Lost

Goals scored

Total shots

Shots per game

Chelsea: 2005-06

38

29

4

5

72

486

12.8

Chelsea: 2009-10

38

27

5

6

103

627

16.5

Manchester United: 2010-11

38

23

11

4

78

462

12.2

Manchester City: 2011-12

38

28

5

5

93

526

13.8

Manchester United: 2012-13

38

28

5

5

86

434

11.4

Manchester City: 2013-14

38

27

5

6

102

508

13.4

Chelsea: 2014-15
34
24
8
2
68
375
11.0
Does Abramovich expect more? If only we knew. But ever since football clubs began being traded among the global super-rich, the game in England has had to get used to owners speaking publically only if and when they choose to. Ken Bates, the old Chelsea supremo who bought the club for £1 in 1982 and eventually sold out to Abramovich, was never short of a barrage of opinions.
On the continent, the situation is different, where it is a part of the culture for presidents, board members or directors of football to be in front of the cameras for a flash interview after each game with airtime that is as valued and as analysed as managers.
Clubs with elected presidents, such as in Spain or Germany, have a sense of duty to talk to their constituents. Italian supremos routinely grab a microphone post-match. In England, there is no obligation whatsoever for an owner or board member to air their views in public.
But if what we have observed from history is any kind of guide, Abramovich's response to how this season has panned out for Chelsea is significant for the club's future direction. This is an owner, remember, who has previously removed managers who have brought considerable success, as well as the ones who fared poorly.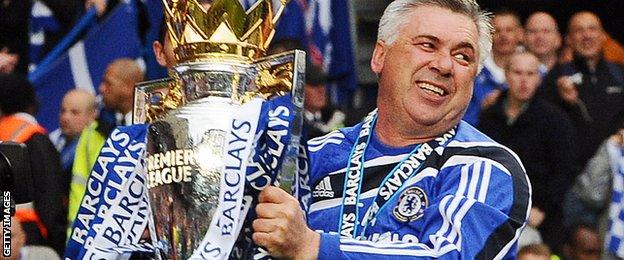 It is hard to gauge whether a team's excitement levels can be some kind of trigger for Abramovich, as Carlo Ancelotti's double-winning Chelsea vintage, which scored a sensational 103 goals in the 2009-10 Premier League season, was not enough to save him. Roberto Di Matteo's Champions League triumph in 2012 was not enough to protect him for long either.
The one thing that is obvious is that Abramovich desires something perfect - a winning formula that can bring domestic trophies, European honours, and a joyous style. Whether Mourinho can deliver on all three fronts remains to be seen.
Chelsea are hardly the first winning team to attract criticism. A short rewind to the Spain team which conquered three successive international tournaments brings a useful reminder to how peculiar and divisive these issues can be.
Having already won the 2008 European Championship and 2010 World Cup, Vicente Del Bosque's team were sneered at as they passed their way to the Euro 2012 final. Even former tennis champion Boris Becker said they were boring.
Spain's players were repeatedly asked to explain themselves. Starting all their knockout games with Cesc Fabregas playing as a false nine, a perceived lack of attacking brio became a cause celebre.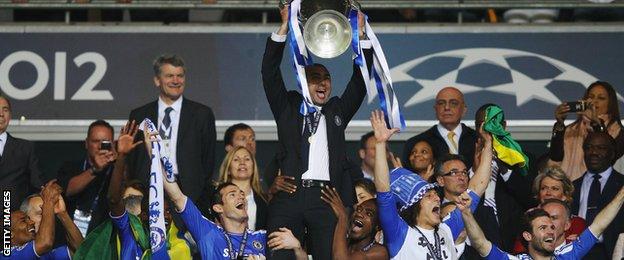 "Football's so great because not everyone likes the same thing, we don't have to all agree on everything," offered Andres Iniesta. Xavi bristled slightly at the scoffing. "If it is boring that Spain always wins then that is the ideal for us. We are making history in this sport. We are not bored. We want to continue with the style that has brought us so many victories."
Their answer on the pitch was emphatic in the end as they turned on the style in the final and thumped Italy 4-0.
Like most things in this glorious game, the influence of money underpins the debate. Were this season's Premier League title winners put together on a modest budget, boredom levels would have no place in the debate. But there is a sense that when you have the finance to afford a genuine Picasso, why would you hang an Ikea print above the fireplace?
Mourinho sees beauty in victory. The artistic merit in that victory is inconsequential. When the winner's name is engraved onto the Premier League trophy's plinth, a job that normally takes around 45 minutes, there are no finer details, just an indisputable fact. He sees joy in the simplicity of what will be scratched into the silver: "2014-15 CHELSEA".