Aston Villa: Benteke too expensive for most clubs - Sherwood
Last updated on .From the section Football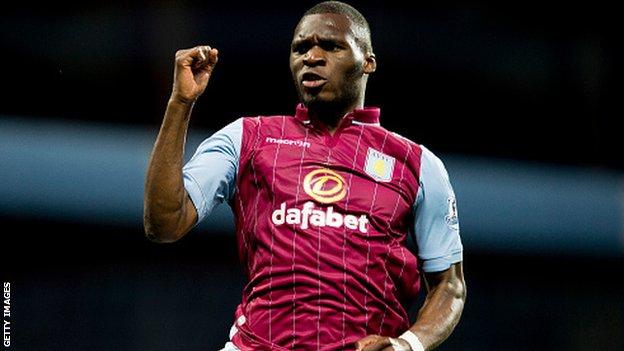 Aston Villa forward Christian Benteke will only be allowed to leave if he wants to go and the money is right, manager Tim Sherwood says.
"It would have to be a lot of money for anyone to take him from us," said Sherwood, who does not want to sell the in-form Belgium international.
"He'd be too expensive for a great deal of clubs in the Premier League."
Benteke has hit form since Sherwood took charge in February, scoring 10 times in 13 matches for club and country, including a hat-trick against QPR.
The 24-year-old also scored against Liverpool as Villa booked an FA Cup final appearance against Arsenal.
Sherwood added: "If a player doesn't want to play for the club anymore and the club he wants to go to meet the valuation then I think it's always best to let them go.
"It would be about the market value of what's out there but I have no intention of selling Christian."