Ronaldo signs for Oldham Athletic youth team (not the Brazilian one)
Last updated on .From the section Oldham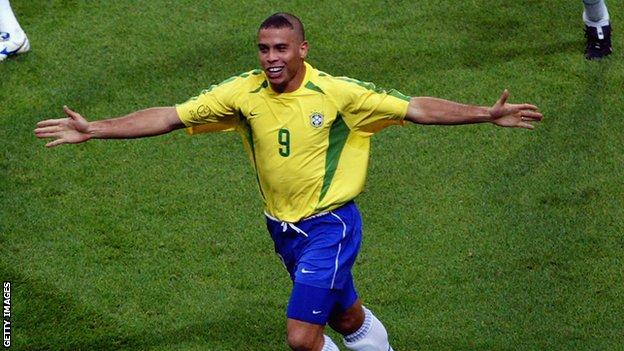 League One side Oldham Athletic have signed Ronaldo.
But it is not the World Cup-winning Brazilian, or the Real Madrid forward Cristiano, it is 16-year-old winger Ronaldo Brown from Manchester who has joined the Latics' youth team.
Brown was named after the former striker and the theme runs in the family as his twin brother is called Rivaldo and sister is named Trezeguet.
Their mum Denise, 38, chose the names because of her love of the Brazil side.
"I'm just a great fan of football - I'm football crazy," she told BBC Sport.
"At the point when they were born in 1998, I was hoping Brazil win the World Cup so I just thought I'd call them Ronaldo and Rivaldo.
"Sometimes they have a go at each other as Ronaldo is not talked about more than Rivaldo," she joked.
Ronaldo, who is a Manchester United fan, was released by Liverpool and went on trials various clubs such as Burnley, Bolton and Blackpool but chose the Latics.
Denise also revealed that young sister Trezeguet was given her name after the France striker's exploits at Euro 2004.