Serie A & La Liga clubs consider idea of '39th game'
Last updated on .From the section European Football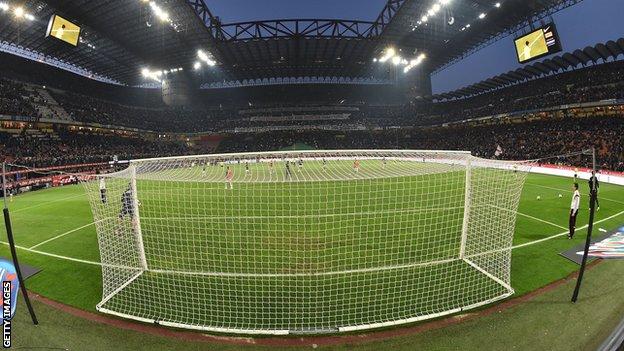 Italian and Spanish clubs could play a lucrative '39th game' of their league season overseas according to leading figures at AC Milan and Malaga.
The Premier League has floated the idea, but chief executive Richard Scudamore has ruled it out.
AC Milan commercial director Jaap Kalma and Malaga vice-president Moayad Shatat have both spoken in favour of it at a Soccerex Asian Forum in Jordan.
"It's a thing we're discussing and I can see it happening," Kalma said.
Shatat believes the idea of an overseas match would help both leagues, which have fallen behind the Premier League's global reach in terms of TV viewing figures and commercial contracts.
He added: "Nothing can beat the experience of a live event. Now we will hopefully have games abroad involving regular season matches."