Steve Clarke warns Reading players over summer fitness
Last updated on .From the section Football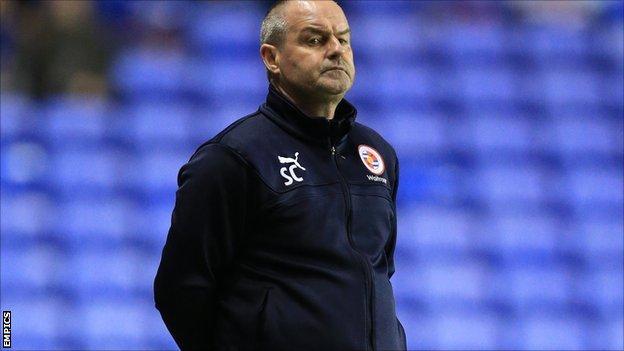 Reading manager Steve Clarke has warned his squad not to report back for pre-season carrying any excess weight from their summer rest.
And Clarke said he expected his players to arrive back from their summer break fully fit and ready to train.
"If they don't come in fit on the first day they won't be involved in the group they will be running and jogging until they lose their fat," Clarke said.
"The players have to rest and recuperate and have to enjoy their holiday and time with their family," the former West Brom boss told BBC Radio Berkshire.
"They also have to make sure they come back in the right shape next season.
"I'm not the type of coach who puts aside two weeks at the start of pre season to get everyone back in shape.
"Everyone needs to be in shape, from day one we start work with the ball and start working to become a better team."
Clarke said he was determined to turn around the club's form next season, after they finished 19th in the Championship, and admitted there would need to be fresh faces.
"With 100% backing from the people that own the club with time I think I can build something decent here," he added.
"The team was stuck in a rut, they forgot how to win. It could be a good summer, we know we have a little bit of work to do to the squad.
"For the players it has been a long old slog and it's been a difficult season and they need their rest and break. They will come back refreshed and ready to do much better for Reading Football Club."