Cardiff City: Vincent Tan gives Slade go ahead to chase targets
Last updated on .From the section Football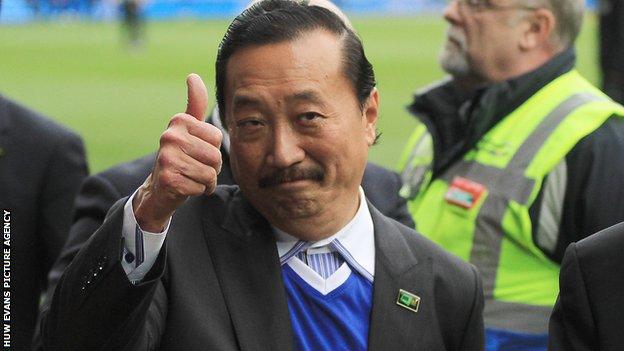 Cardiff City owner Vincent Tan has given Russell Slade the go ahead to chase transfer targets this summer.
Manager Slade believes Cardiff need at least three "quality" players to mount a Championship promotion campaign next season.
"Vincent's [Tan] already given the green light for a couple of targets," he said.
"We've got two or three little packages lined up for him to review and see if we get some joy from them."
Aside from additions Slade says he also hopes to hold onto important players such as goalkeeper and captain David Marshall.
"Since I've been here... there's been interest in David," says Slade.
"I think it's key to hang on to our top players, our quality players because there's still a lot of building that's got to go on between now and the start of the season.
"I would like to think David would be a part of that."
Striker Kenwyne Jones and defender Matthew Connolly will return to Cardiff City after finishing the season on loan at other clubs.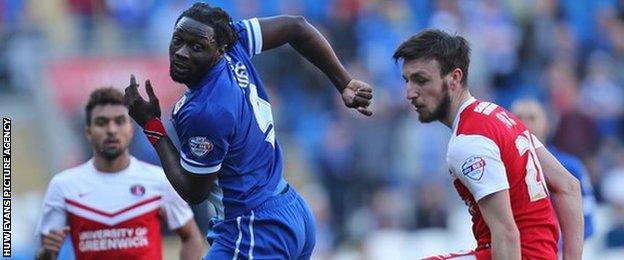 Jones was on loan at Bournemouth and Connolly joined Watford in a similar deal.
Slade said the loans were "business decisions" but both will return unless the club receive bids.
"There's not a problem [for them] to be Cardiff City players next season, that's not an issue," he said.
"But if things do change it will be a process and we'll let people know."
Cardiff top-scorer Jones scored once during a loan spell at Bournemouth which culminated in the Cherries securing promotion to the Premier League as champions.
Watford finished as runners-up to secure automatic promotion, with Connolly featuring in six games during their run-in.
"It was good business because they both got promoted," Slade said of the loan spells.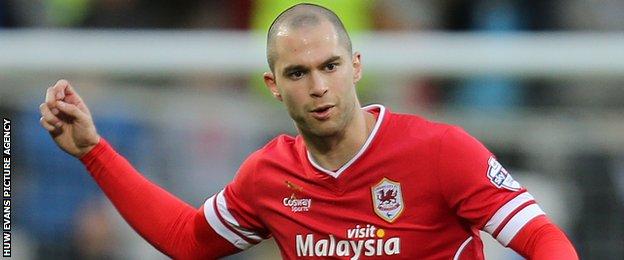 "Financially it was very good and both of them have played their part.
"We're pleased for both of them."
Slade hopes the cost cutting measures undertaken when the club's hopes of reaching the play-offs faded is now over.
"I think the work that we done in January was significant," he said.
"That doesn't mean to say there won't be anymore wheeling and dealing, but we don't want to weaken the quality of the group."
Meanwhile, Wales defender Declan John will also return to Cardiff after finishing the season on loan at League One Barnsley.
Slade said the 19-year-old will be given every opportunity during pre-season to stake a claim for a first team spot.
"It's a massive time for Dec," said Slade.
"It got to the stage [in 2014-15] where he desperately needed to go out and play some football which he has done at Barnsley [on loan].
"So I think it's a very important pre-season for him. Can he stake a claim this pre-season in our first 11? We'll have to wait and see but he will be given every opportunity."