Eniola Aluko column: How Jose Mourinho inspires us at Chelsea
Last updated on .From the section Women's Football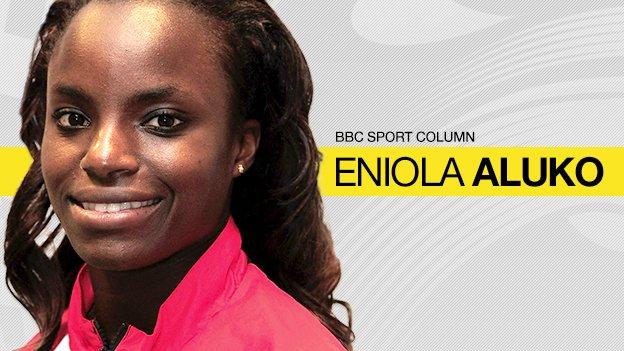 England and Chelsea forward Eniola Aluko will be writing a regular column for the BBC Sport website throughout the season.
After watching Chelsea win the Premier League, she explains how it inspired her team in their FA Cup semi-final and describes her mood ahead of England's World Cup squad being announced on Monday.
When you step out of the car at Chelsea's Cobham training ground you can almost smell the positivity at the minute and a lot of that is down to Jose Mourinho.
Fresh from watching the men's team win the Premier League after a 1-0 win over Crystal Palace on Sunday, we beat Manchester City just 24 hours later to reach the first FA Women's Cup final at Wembley.
The whole ladies' team went to the Palace game at Stamford Bridge and it was truly inspirational to witness the atmosphere and see the fans buzzing afterwards.
It was hard not to go to bed with that spirit in our minds and it definitely helped as we hung on to beat City by the same scoreline.
It's great to be part of Chelsea right now. The men's team have also triumphed in the League Cup this season, while the youth team won the Uefa Youth League and their version of the FA Cup last month.
But one thing you learn at a club the size of Chelsea is there will always be critics.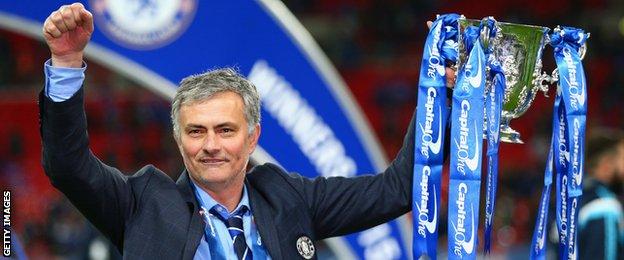 Mourinho's side have been called "boring" despite winning the Premier League with three games to spare.
And after being beaten in two cup semi-finals last year and being pipped to the Women's Super League title on the last day, we had a lot of people questioning our bottle. We were referred to as the "nearly team".
Reaching the FA Cup final for the second time in our history suggests we have rewritten that narrative.
I think Mr Mourinho's opponents should regard him in a different way too. In my view he is one of the greatest managers that has ever lived.
He's a tactical genius, an incredible winner, and he gets the best out of his players and they all respect him - I don't know what more you could ask for from a manager. I find him inspiring.
Some teams get criticised for playing attractive football away from home when they don't win. Others play more directly and also receive abuse. The main thing is that people always respect winning teams and it's unfair to describe Chelsea as boring.
At the start of the season, they were playing immaculate football and the way the Premier League is so attacking now, I don't think it's possible to win it by playing boring football.
We have won our last three games 1-0, which some would say is a Mourinho style of playing.
But we are unbeaten at the top of the Women's Super League and are using last year's heartache on the final day and Mourinho's success this season to drive us on.
Of course, we haven't achieved anything yet but it's an indication that we are moving forward as a team and we hope we can add to the feel-good factor at Chelsea.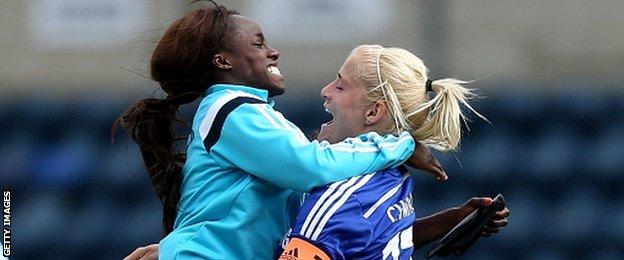 Wembley set for Chelsea takeover
Making it to the FA Cup final was a psychological triumph. We proved to ourselves that we could go one step further.
But beating Manchester City in the semi-final was also significant because there is a lot of history between us from last season. Their victory on the final day denied us the title, for which they celebrated a huge amount, and they also defeated us in the Continental Cup semi-final.
So overcoming City added to our motivation and when the final whistle did blow a lot of emotion came out. We were ecstatic.
It's quite hard to describe what playing at Wembley means. Every little boy and girl with a desire to play football dreams of playing there and now the players in our side have realised that ambition. It is made even more poignant given that opportunities to do so have only recently arrived for women's players.
Fortunately, I have already had a taste while representing Great Britain in the London 2012 Olympics and for England against Germany last November, but doing it with your club feels different. I speak from experience when I say it has this impact that affects everyone in your life - family, friends, team-mates and coaches.
It is another huge step for women's football and it would be great if we could get a good crowd on 1 August against Notts County to make sure it becomes a regular fixture in the women's football calendar.
With the Chelsea men's team due to play in the Community Shield the next day it will be a special weekend for the club. Hopefully there will be some arrangement where fans can watch both games at one of the world's most iconic football stadiums.
All about Eniola Aluko
Born: 21 February 1987, Nigeria
Forward for Chelsea Ladies and England (89 caps, 32 goals)
Ex-clubs: Birmingham, Charlton, St Louis Athletica, Atlanta Beat, Sky Blue
Qualified as a sports and entertainment lawyer in 2014
Brother Sone plays for Hull City in the Premier League
Fingers crossed for England squad
Next week could be just as momentous for me, as England manager Mark Sampson will announce his World Cup squad on Monday.
Before that, though, we have another game against Manchester City on Sunday, this time in the final fixtures of the Women's Super League before it breaks for the tournament in Canada.
Even though I'm sure competition for a place in the squad will be hotly contested, in some ways it helps to have a game to focus on rather than worry too much about being selected.
It will be one last chance to make an impression on the England boss, but I am confident I have done everything I can to show him I am worthy of a place.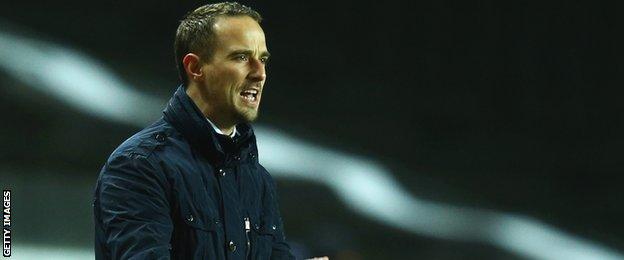 There is nothing you can control other than your own performance and I've worked hard and given my all for my country, scored goals to help us qualify and really enjoyed improving under Mark and his England staff.
Sure, there will be nerves before Monday, but as players we won't be discussing whether we think we might make it or not. You have to respect that other potential squad members will be feeling different emotions so you just have to wait it out.
The time to talk about it with team-mates will be once the squad is announced.
Eniola Aluko was talking to BBC Sport's Alistair Magowan.
Eniola is on this week's Clare Balding Show with England teammate Toni Duggan, Friday, 8 May, at 10pm on BBC Two.