Newcastle: North Shields grateful for Steven Taylor's bus gesture
Last updated on .From the section National League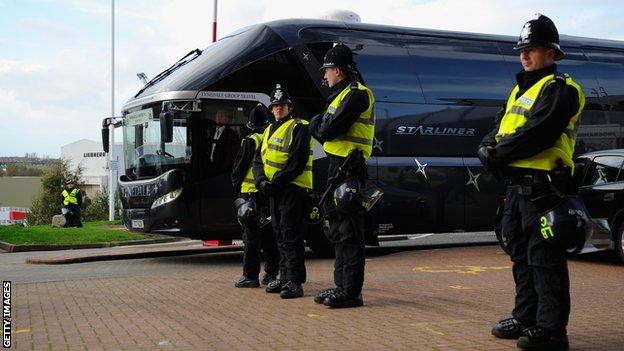 FA Vase Final 2015: North Shields v Glossop NE
Venue: Wembley Stadium Date: Saturday, 9 May Kick-off: 15:00 BST Coverage: Online commentary from BBC Newcastle
North Shields manager Graham Fenton has thanked Newcastle United defender Steven Taylor for paying for the use of the Magpies' team bus for Saturday's FA Vase final with Glossop North End.
Fenton's Robins, FA Amateur Cup winners in 1969 at the old Wembley, are back at the venue after nine games and eight rounds of the competition.
Taylor, 29, paid for the bus personally to take the team down to the game.
"It's a fantastic gesture by Steven," Fenton told BBC Newcastle.
"I initially got in touch with him to see if it was something the club could do but he said he would sort it out.
"He's generous, he supports us really well and we're incredibly grateful."
Fenton, 40, who played for Aston Villa in the 1994 League Cup final under the old Wembley Twin Towers - when Villa beat Manchester United 3-1 - took charge of North Shields in 2012 and guided the club to Northern League Division One with promotion last season.
He has used his contacts to enable the Shields players to train at Sunderland and at Aston Villa on the way down to London, as part of their preparations for the final.
"It's just adding to the experience, it's not very often, unless you're a top player, you get to Wembley," Fenton said.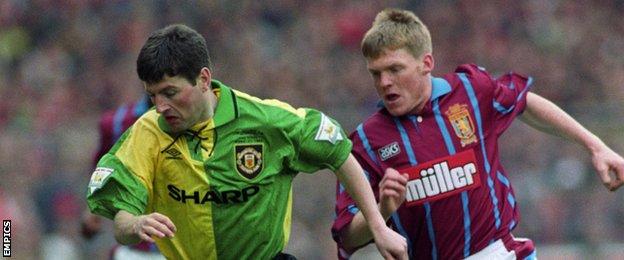 "You're trying to make that experience as good as possible, it's not likely they'll get six, seven or eight attempts at it.
"The lads enjoy it, we're lucky enough to be invited to Aston Villa's training ground and the lads like that special feeling before we go into the game."
One of the few players to have already played at Wembley is defender John Parker, a losing finalist with West Auckland in 2012.
"It's a frightening thing going out when loads of people are there," Parker said.
"I was devastated, it wasn't a nice feeling at all but I pray to God this doesn't happen this year."